Syed Mushtaq Ali trophy is by far the biggest and the best domestic T20 cricket tournament held in India. As a consequence of the Covid-19 pandemic and BCCI looking for safety measures first, the 2020 tournament has been rescheduled to 2021. Rather than being played from 19th of November, 2020 to 7th of December of the same year, it will be played from 10th to the 31st of January, 2021.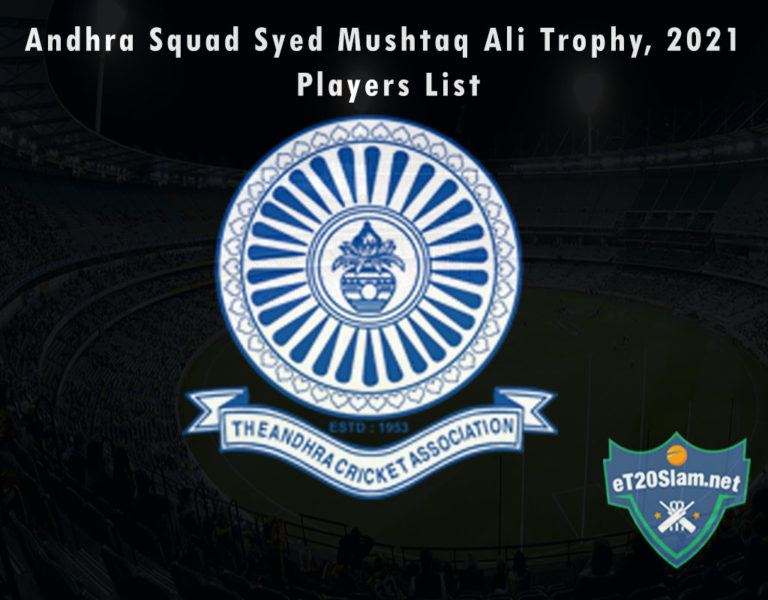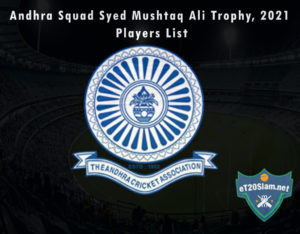 A total of 38 teams, full of star players, will be battling it out in a ton of matches, 102 to be precise, to take the trophy home, of the 12th edition of the Syed Mushtaq Ali Trophy. One of the teams that will be looking to do the same, is the team from Andhra Pradesh. Andhra cricket team squad has a national Indian player as their captain, in the form of Ambati Rayudu, who recently played in the Indian Premier League (IPL) for Chennai Super Kings (CSK).
Besides Rayudu, there are a lot of other potentially strong players as well, and they will be looking at the Syed Mushtaq Ali Trophy 2021 as their route to perform and impress the national selectors.
Having said that, below you will find all the details about the Syed Mushtaq Ali Trophy Andhra team and their players' list.
Andhra Syed Mushtaq Ali Trophy Team 2021
Andhra Pradesh found themselves slotted in Group E of Syed Mushtaq Ali Trophy, alongside, Delhi, Haryana, Kerala, Mumbai, and lastly, Puducherry. As we know, the top 2 teams from every group will qualify for the knockout stages which will be played from 26th of January, 2021, at none other than the Motera Stadium in Hyderabad.
Now, the Syed Mushtaq Ali trophy Andhra Team has got a good chance to make it to the quarterfinals if they reach the top 2. They will play their first match on the 2nd day of the tournament, that is, on the 11th of January, 2021.
Andhra cricket team squad will be kicking off their journey against Haryana as they look to win their first-ever Syed Mushtaq Ali Trophy title.
Andhra Syed Mushtaq Ali Trophy Players List
As we mentioned earlier, none other than Ambati Rayudu will be leading the team, with Srikar Bharat as the vice-captain of the team. Players like Ashwin Hebbar and Ricky Bhui also make it to the squad. Ricky is also a former Indian U-19 cricketer and has represented Sunrisers Hyderabad (SRH) in IPL as well.
At the same time, the following is the complete Andhra Syed Mushtaq Ali Trophy players list along with their roles.
Ambati Rayudu (Captain/Right-hand bat)
Srikar Bharat (Wicket-Keeper/Vice-Captain)
Siraparapu Ashish (Slow left-arm orthodox)
Ashwin Hebbar (Right-hand bat)
Ricky Bui (Right-hand bat)
Dhruva Kumar Reddy (Right-hand bat)
Girinath Reddy (All-rounder)
CR Gnaneshwar (Right-hand bat)
SK Ismail (Legbreak)
Karthik Raman (Right-arm medium-fast)
Kranthi Kumar (Left-hand bat)
Lalith Mohan (Slow left-arm orthodox)
Manish Golamaru (Slow left-arm orthodox)
Naren Reddy (All-rounder)
Nitish Kumar Reddy (All-rounder)
Prasanth Kumar (Right-hand bat)
Harishankar Reddy (Right-arm medium)
KV Sasikanth (Right-arm medium)
Shoaib Md Khan (Right-arm off-break)
Cheepurapalli Stephen (Left-arm medium)