Syed Mushtaq Ali trophy is about to begin in a week's time now. At first, it was canceled after BCCI analyzed the overall situation due to the pandemic. Initially, the Syed Mushtaq Ali trophy was to be played from 19th of November, 2020 to 7th of Dec of the very year. Having said that, now the new date of the competition is from 10th to 31st of January, 2021. Overall, there are going to be 38 teams playing a total of 102 matches to determine the winner of the upcoming 12th edition of the tournament.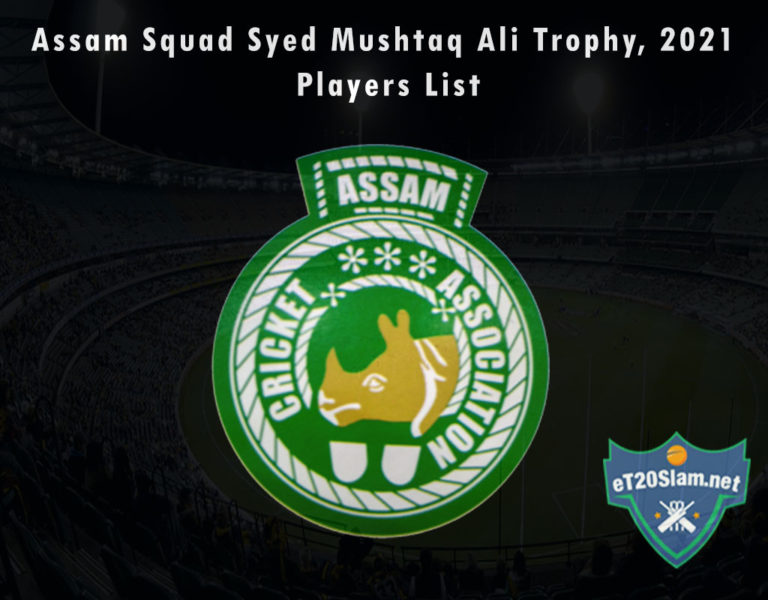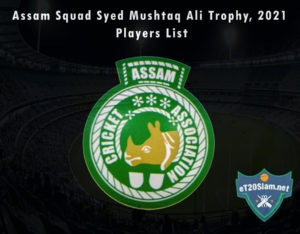 The Syed Mushtaq Ali Trophy will feature 38 zonal teams of India, and not to mention, Assam is one of them. They have never won the title as of yet, but, there's a first time for everything. Although the Assam cricket team squad doesn't have many star players or national players who have represented India, on the other hand, they have some talented local cricketers who can turn the tables at any instant of the match.
Furthermore, you will find all the details regarding Syed Mushtaq Ali Trophy team Assam below, along with their complete players' list.
Assam Syed Mushtaq Ali Trophy Team 2021
As can be seen from the group draw of this season, Assam found themselves in Group B alongside, Jharkhand, Bengal, Odisha, Tamil Nadu, Hyderabad. In addition, they will start their tournament by playing against Hyderabad first up. The match will take place on the very first day of the tournament I.E., on the 10th of January.
Eventually, the top two teams from every group will make it to the quarterfinals. As we know, the knockout stage will be played in the Motera Stadium, Hyderabad, from the 26th of January. In spite of not having many big names in the team, Assam can still very much surprise everyone and come out on top. However, we'll only know this once the tournament begins.
Assam Syed Mushtaq Ali Trophy Players List
Assam cricket team squad has got Rishav Das as their captain this year. Prior to representing Assam in Syed Mushtaq Ali Trophy, Rishav has also played for Assam Cricket Association XI, Assam Under-16s, Assam Under-19s, and lastly, Assam Under-22s.
Apart from Rishav, Riyan Parag, who recently played for Rajasthan Royals in the Indian Premier League (IPL), also makes it to the Assam Syed Mushtaq Ali Trophy Team 2021. In addition, he has also played for the Indian U-19 team as well.
All In all, below is the complete Assam Syed Mushtaq Ali Trophy players list, along with their roles.
Rishav Das (Captain/Right-hand bat)
Abhishek Thakuri (Wicket-keeper/ Right-hand bat)
Riyan Parag (Right-hand bat)
Rajjakuddin Ahmed (All-rounder)
Arup Das (Right-arm medium)
Amlanjyoti Das (Slow left-arm orthodox)
Pritam Das (Right-arm medium-fast)
Pallavkumar Das (Left-hand bat)
Mrinmoy Dutta (Left-arm medium-fast)
Saahil Jain (Right-hand bat)
Mukhtar Hussain (Right-arm medium)
Rahul Singh (Slow left-arm orthodox)
Amit Sinha (Right-hand bat)
Matches of Assam cricket team squad won't be streamed most probably. However, you can always check out the live score of every match directly on ET20 Slam.