On one hand, the 3rd test match between India and Australia is going on. On the other one, Syed Mushtaq Ali Trophy is about to begin in 2 days' time. As can be seen, the cricket fans in India are having a great start to 2021. The 12th edition of the most followed national T20 tournament of India is about to begin. Syed Mushtaq Ali Trophy will be starting from January 10th and will continue up till the 31st of the same month.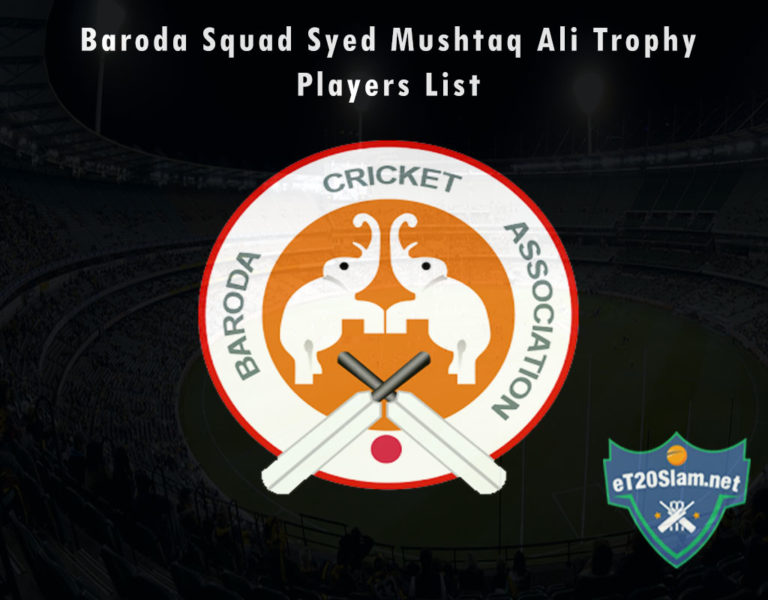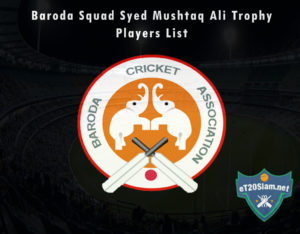 Every domestic team is looking to dethrone Karnataka, as they've been the reigning champions for two years. Conversely, they'll look to defend their title for the 2nd time. Without a doubt, one team that can take the trophy home this season is the Baroda cricket team squad. They've been the champions two times before, in 2011/12 and 2013/14, respectively. So, it won't be the first time they'll win the championship.
Syed Mushtaq Ali Trophy team Baroda assembles a great squad every year, and this year as well, it's no different. They have a bunch of excellent players in all departments and have a high chance of becoming the first team to win the national T20 championship thrice.
Furthermore, in this article, we will discuss the Baroda Syed Mushtaq Ali Trophy team 2021, in detail. Besides, their complete players' list will be provided at the end.
Baroda Syed Mushtaq Ali Trophy Team 2021
Baroda cricket team squad would have to pass a very tough group stage in order to qualify for the knockouts. As we know, all the top two teams from each group will qualify for the quarter-finals. So, of course, Baroda needs to snatch any one of those top 2 positions. Syed Mushtaq Ali Trophy team Baroda are in group C along with Gujarat, Maharashtra, Chhattisgarh, Uttarakhand, and Himachal Pradesh.
First of all, the Baroda cricket team squad will go up against Uttarakhand, on January 10th, at the Reliance Stadium, Vadodara. Moreover, you can go through the complete Syed Mushtaq Ali Trophy schedule on our website.
Baroda Syed Mushtaq Ali Trophy Players List
Firstly, if we look at the captain of the Baroda cricket team squad, then it's the Indian international all-rounder, Krunal Pandya. Secondly, Deepak Hooda will be the vice-captain of the team. Both of them are very talented all-rounders and have a houseful of T20 cricket experience.
Apart from them, the rest of the team is also very capable of winning the matches on their own. However, only time will tell, if Baroda becomes the first team with three trophies or not.
Following is the complete Baroda Syed Mushtaq Ali Trophy players list, along with their playing roles.
Krunal Pandya (Captain/All-rounder)
Deepak Hooda (Vice-captain/All-rounder)
Bhargav Bhatt (Slow left-arm orthodox)
Kedar Devdhar (Wicket-keeper batsman)
Pratik Ghodadra (Right-arm medium)
Kartik Kakade (Right-arm offbreak)
Parth Kohli (All-rounder)
Lukman Meriwala (Left-arm fast-medium)
Mohit Mongia (Right-hand bat)
Dhruv Patel (Right-arm medium)
Smit Patel (Wicket-keeper batsman)
Babashafi Pathan (Right-arm medium-fast)
Pratyush Kumar (Right-hand bat)
Abhimanyusingh Rajput (All-rounder)
Ninad Rathva (All-rounder)
Atit Sheth (All-rounder)
Vishnu Solanki (Right-hand bat)
Soyeb Sopariya (Right-arm medium)