Syed Mushtaq Ali Trophy is a domestic T20 competition played in India. The tournament features different zonal teams of India and is watched throughout the country. Many Indian national players take part in the Syed Mushtaq Ali trophy as well. Eventually, it got canceled in 2020 due to the covid-19 pandemic, when it was scheduled from 19th of November to 7th of December. However, now the tournament will be played from 7th to 31st of January, 2021. Live streaming of the matches will be available on Star Sports network and Disney+ Hotstar app.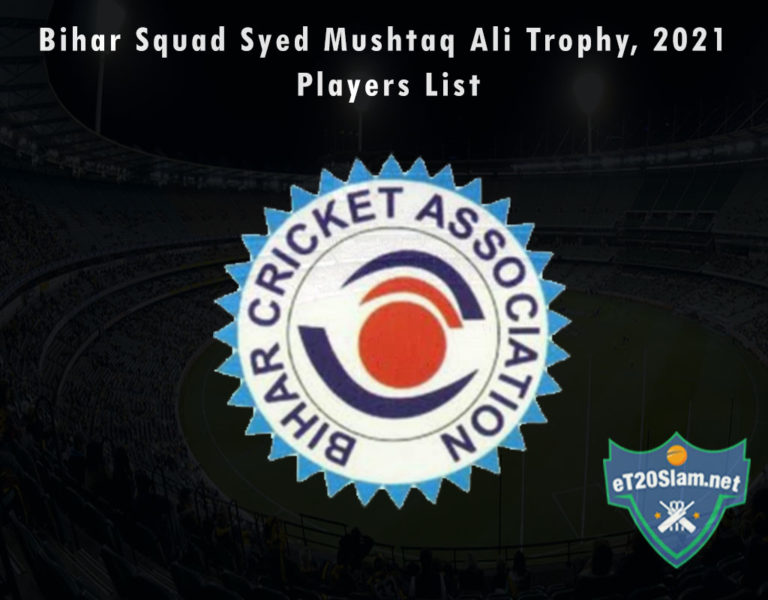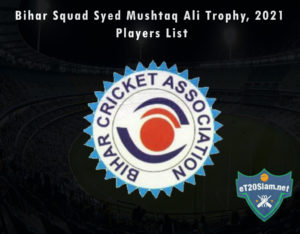 Having said that, out of the 38 zonal teams that are participating, the team from Bihar is one of them. Bihar cricket team squad doesn't have any renowned players, but on the positive side, they have some great local talent.
Bihar has never won neither qualified for the final of the Syed Mushtaq Ali Trophy, unfortunately. But nonetheless, this year can be their turning point. Furthermore, the players have a chance to make it big in the tournament and catch the eyes of selectors.
In this article, we will give you all the details about the Syed Mushtaq Ali trophy Bihar team, along with their complete players' list. You can read all the details below.
Bihar Syed Mushtaq Ali Trophy team 2021
Now that we are discussing the Bihar cricket team squad, first of all, let's take a look at their group. Well, in Syed Mushtaq Ali Trophy 2021, Bihar is paired with Arunachal Pradesh, Chandigarh, Manipur, Meghalaya, Mizoram, Nagaland and Sikkim. All of the respective teams are slotted in the Plate Group.
Moreover, Syed Mushtaq Ali Trophy team Bihar will begin their campaign against Arunachal Pradesh. The match will be played on the second day of the competition, I.E, on the 11th of January, 2021. TI Cycles Ground in Murugappa, Chennai, will get the honor of hosting the match.
With that said, the Bihar cricket team squad needs to clinch one of the top two spots, if they want to secure their place in the knockouts. The Knockouts phase of the tournament will begin on the 26th of January, 2021, with quarterfinals, and semis, and the grand-final to follow. All the knockout matches will be played at Motera Stadium in Hyderabad.
Bihar Syed Mushtaq Ali Trophy Players List
As mentioned earlier, Bihar cricket team squad doesn't have the big names in their team. Nevertheless, Ashutosh Aman, who has served India Blue and Services cricket team, is the appointed captain for Bihar. In the second place, we have Babul Kumar as the vice-captain of the team. Kumar is a right-hand batsman and has previously played for Jharkhand as well.
Meanwhile, here is the complete Bihar Syed Mushtaq Ali Trophy players list, along with their playing roles.
Ashutosh Aman (Captain/All-rounder)
Babul Kumar (Vice-captain/Right-hand bat)
Sakibul Ghani (All-rounder)
Mangal Mahrour (Right-hand bat)
MD Rahmatullah (Right-hand bat)
Samar Safdar Quadri (Leg-break googly)
Vikash Ranjan (Right-hand bat)
Yashavi Rishav (Right-hand bat)
Sachin Kumar (All-rounder)
Vikash Yadav (Right-hand bat)
Amod Yadav (Right-arm medium)