Chattogram Challengers is one of the initial participating teams that joined hands with BCB when they announced the Bangladesh Premier League in 2012. They have so far played 6 seasons already but not been able to win any of the tournament so far which is a bit disheartening for the fans but for this year special BPL in chattogram challengers BPL 2019-20 they have picked a very well balanced side who can definitely win the title this time around.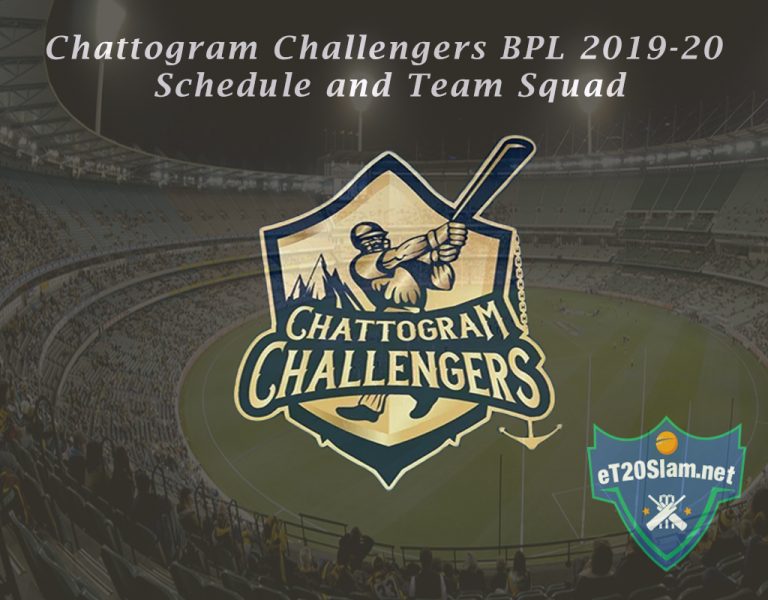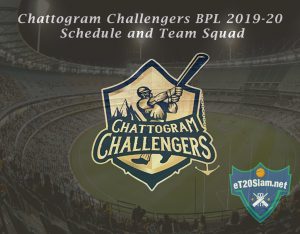 Akhtar Furnishers are the chattogram challengers team owner 2019-20 have joined hands with the franchise for this special Bangabandhu BPL as a title sponsor and team supporters in-terms of management for chattogram challengers BPL squad 2019-20. The team used to be known as Chittagong Kings but when the ownership of the franchise changed the name became Chattogram Challengers from 2015 onwards. 
Chattogram Challengers Schedule and Squad
Chattogram Challengers have played the play-offs in the last edition of Bangladesh Premier League 2019 but this time around they look quite set to win the title and make fans from all around the world happy by winning the title. Chattogram Challengers franchise is starting their Bangabandhu BPL campaign with the first match on 11th December 2010 against Sylhet Thunders which will be played at Dhaka stadium in the afternoon timings as announced by BCB in chattogram challengers BPL schedule 2019-20. They are playing on the initial day of the league and they will play their last group match on the last day of the group stage which will be on the 11th of January 2020.  Like other franchises, they are also going to play the first three matches at the Dhaka and then move on to play at their home venue which is very exciting for the fans and good for the league to have the buzz going around in every city they go and play. The complete schedule for Chattogram Challengers is as follows.
BPL 2019-20 Chattogram Challengers Schedule
The franchise sponsor and management team was present at the draft ceremony of Bangabandhu BPL held on the 17th of November, 2019 where they picked a very well balanced and strong squad who will play under the leadership of fantastic International player Mahmudullah Riad who also have experience of leading the national team of Bangladesh. Chattogram Challengers picked the Universe boss Chris Gayle who has done very well in many seasons of Bangladesh Premier League and will be looking to replicate his performances in the special Bangabandhu BPL.
Akhtar Furnishers Chattogram Challengers Players Lists
The availability of Pakistan's well known T20I cricketer Imad Wasim in the squad provides them good options with the new ball and they also got a great batting depth in their side who can score runs at a very rapid pace whenever required. The batting depth for this year is quite well balanced and this is the most exciting part of this year's BPL 2019-20 where fans are expecting bigger things from the franchise.
Chattogram Challengers Schedule/Fixtures Download
They will play 12 group league matches to earn a spot for the play-offs at 3 different venues which will be played in 5 different phases. The best thing BCB did this year is to provide good rest between the matches so all teams remain fresh throughout the 40-day league and try their level best to make their franchise winner for this special edition of BPL 2019-20. Fans are eager to watch their favorite cricketers in-front of them and we can say for sure that entire BPL season crowds will be jam-packed in each game. To facilitate our readers we have compiled a nice PDF report showing the team squad of Chattogram Challengers and all the matches details of the franchise along with date and time which fans of chattogram challengers schedule 2019-20 download so passionate cricket fans can purchase tickets on time and never miss out on any of the live cricket action of BPL 2019-20. The easy access PDF is available to download chattogram challengers list of players 2019-20 on all devices so cricket fans like you never miss out any moment of this special edition BPL 2019-20.