The Colombo Kings squad 2020 was recently announced in an LPL 2020 draft ceremony and credit goes to the owners of Colombo Kings who are able to select some very exciting players in their line up. Angelo Mathews will most likely lead the Colombo Kings team in the inaugural edition of the Lanka Premier League. Sri Lankan Cricket Board helped all the franchises in the draft ceremony to pick the best possible line ups and the Colombo Kings team squad 2020 took advantage of their advice and picked some match-winners in the team.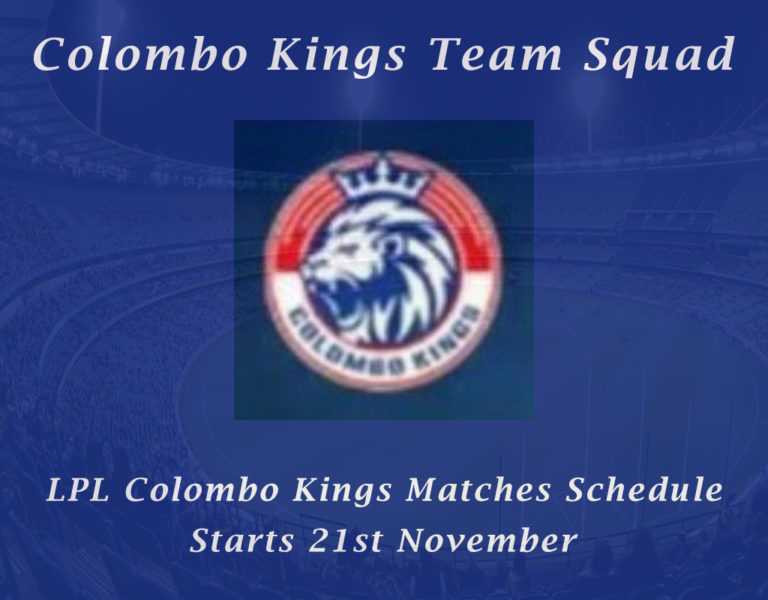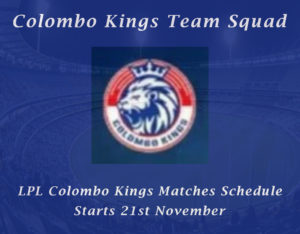 Colombo Kings Team Squad 2020
In the Colombo Kings team players list, we have Andre Russel, Angelo Mathews, and Faf du Plessis who have a lot of match experience in their hands and they all can win matches on their own. The inclusion of Andre Russel is a very achievement by the Kings franchise as he is probably the most valuable T20 league player in the international circuit and there is no T20 league which he didn't win. It's going to be great for the local players in Colombo Kings squad 2020 to learn from the best players like Russel and polish their skill set to represent Sri lanka national team in near future. The complete Colombo Kings team players list is as follows.
The Colombo Kings team squad also went with two Indian players in their line up which might help them to gain a very huge popularity in the world circuit as we all know India has more than one billion passionate cricket fans. It's always exciting to see Indian players in the foreign t20 leagues because of the restrictions imposed by BCCI but kudos to Colombo Kings team who were able to get some Indian players in the lineup. 
Colombo Kings Schedule 2020
In a few day's time, Sri Lankan Cricket Board will announce the official Colombo Kings schedule which will contain the date and timings of Colombo Kings schedule 2020. All the matches of LPL T20 are going to be played in two different venues in Sri Lanka and they will be played in empty stadiums because of all the pandemic issues. All the Colombo Kings fixtures 2020 will be played from November 21 to December 6. 
All times local (GMT+5.5)
November 21: Colombo v Galle (7.30pm)
November 22: Colombo v Dambulla (7.30pm)
November 23: Colombo v Galle (3pm)
November 25: Colombo v Kandy (7.30pm)
November 26: Dambulla v Colombo (7.30pm)
November 28: Jaffna v Colombo (3pm)
December 3: Kandy v Colombo (7.30pm)
December 5: Jaffna v Colombo (3pm)
It's expected that the Colombo Kings franchise will have the biggest support in Sri Lanka considering Colombo is the biggest city in the country and it has produced many great cricketing legends of Sri Lanka in the International arena. 
Colombo Kings Schedule/Players List Download
It's a historic moment for all the passionate cricket fans of Sri Lanka that finally their very own T20 league is going to become a reality. Keeping in mind the excitement and enthusiasm of cricket fans we have prepared Colombo Kings players list download and Colombo Kings schedule download files which you can download and stay updated regarding your favorite Colombo Kings franchise. You can find the complete matches schedule of Colombo Kings and team squads in the below-mentioned pdf file which you can share with your friends and family whoever is cheering for Colombo in the LPL T20.