The most popular domestic T20 championship of India is about to start in less than 3 days from now. Syed Mushtaq Ali Trophy is back, and it's going to be better than ever.  T20 leagues are popular in every cricket playing nation since they guarantee some fast and non-stop action as long as they continue. For Syed Mushtaq Ali Trophy, it's no different. This will be the 12th edition of the tournament with Karnataka being the defending champions for the 2nd time.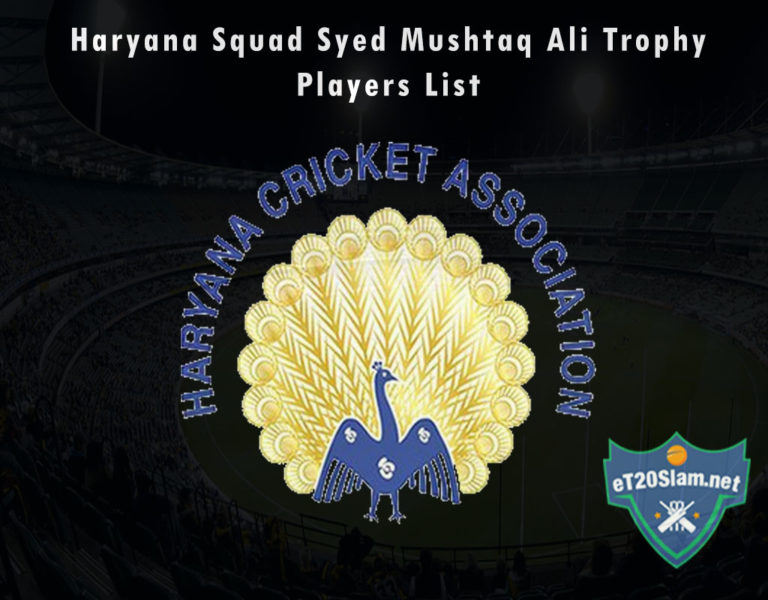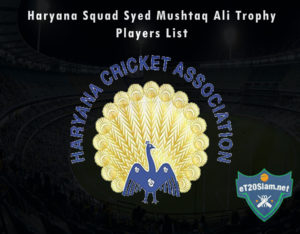 This particular season would have been the 13th edition of the league, but unfortunately, the tournament wasn't played in 2020. We all know the reason for that was the Covid-19 lockdown. But on the positive side of things, the competition is now returning and all the teams are looking straight at the trophy. One of the teams that'll be looking to win their first-ever title, is the Haryana cricket team squad.
Unfortunately, Syed Mushtaq Ali trophy team Haryana is one of those teams that are yet to become the national T20 champions of India. Nevertheless, this might be the opening they were looking for. They have stacked up a great squad this year, with a mixture of experienced and some new talented players in the team.
Furthermore, in this article, we will be looking more at the Haryana Syed Mushtaq Ali Trophy team 2021, in detail. Moreover, their complete players' list will be available at the end. It's important to realize that they have announced a 23-man squad this year.
Haryana Syed Mushtaq Ali Trophy Team 2021
There are a total of six groups in the competition, and Haryana is in the 5th group, I.E., group E. Along with the Haryana cricket team squad, there's Andhra Pradesh, Delhi, Kerala, Mumbai, and Puducherry. Haryana needs to clinch one of the top two spots in order to qualify for the knockouts.
They will kick-off their tournament on the 11th of January against Andhra Pradesh. Bandra Kurla Complex in Mumbai will host the match. Also, you can go through the complete schedule of the tournament on our website.
Haryana Syed Mushtaq Ali Trophy Players List
Undoubtedly, Haryana looks a force to reckon with, on-paper. However, it's a whole new ball-game on the ground. Haryana cricket team squad needs to find the right team combination from the word go, and they can be pretty much on their road to glory this season.
Following is the complete Haryana Syed Mushtaq Ali Trophy Players List, along with their playing roles.
Ankit Kumar (Right-hand bat)
Chaitanya Bishnoi (Batting all-rounder)
Ajit Chahal (Right-arm medium)
Yuzvendra Chahal (Legbreak googly)
Pramod Chandila (Right-hand bat)
Arun Chaprana (Right-arm medium)
Ashish Hooda (Right-arm medium)
Kapil Hooda (Wicket-keeper batsman)
Aman Kumar (Right-arm offbreak)
Tinu Kundu (Slow left-arm orthodox)
Sanjay Pahal (Right-arm medium)
Harshal Patel (Right-arm medium)
Himanshu Rana (Right-hand bat)
Shubham Rohilla (Left-hand bat)
Nitin Saini (Wicket-keeper batsman)
Mohit Sharma (Right-arm medium)
Rohit Sharma (Wicket-keeper batsman)
Shivam Chauhan (Right-hand bat)
Guntashveer Singh (Right-hand bat)
Sumit Kumar (All-rounder)
Rahul Tewatia (Legbreak)
Jayant Yadav (Right-arm offbreak)
Yashu Sharma (Left-hand bat)