Syed Mushtaq Ali Trophy 2021 will be starting from 10th of January. Afterward, we will have 21 more days of action, until the final takes place on 31st of the same month. Karnataka won the championship in 2019, and they will be looking to defend their title this year. Initially, Syed Mushtaq Ali Trophy was scheduled for 2020, from 19th of November to 7th of December. However, it had to be postponed due to coronavirus issues.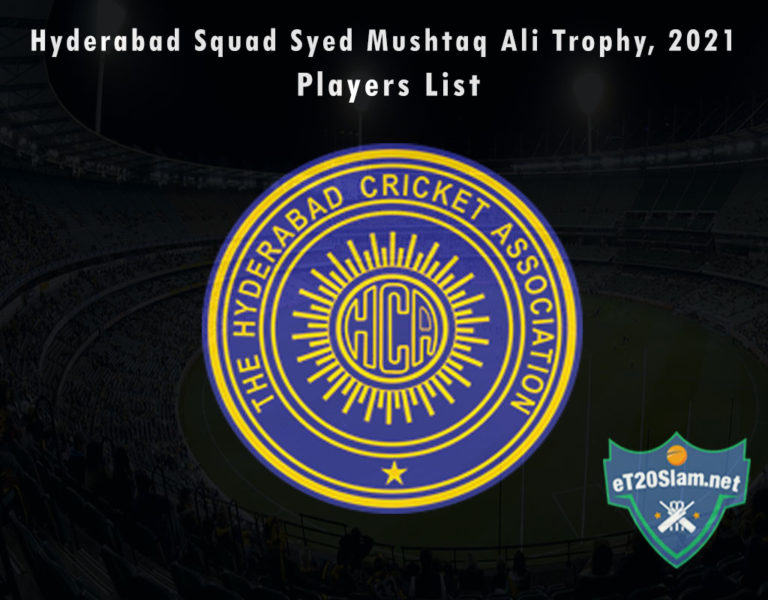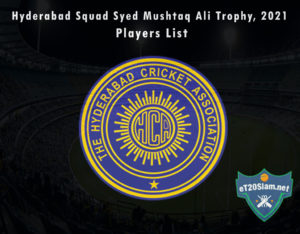 All the 38 domestic teams of India will take part in the tournament. Moreover, we will have more than a hundred matches played throughout. One of the teams participating is none other than Hyderabad. Hyderabad Syed Mushtaq Ali Trophy team 2021 isn't the best team on-paper, but one should never underestimate the underdogs.
Hyderabad cricket team squad can absolutely surprise everyone, and come out on top. So far, Hyderabad has qualified for the final only once, and that was back in the 2009/10 season. Unfortunately, they couldn't win the title, as Maharashtra came out on top. That being said, they have the potential to make it big this year and qualify for the final for the second time.
In this article, we will discuss Syed Mushtaq Ali Trophy team Hyderabad, in detail, and will also provide their complete players' list. Hence, make sure you read till the end.
Hyderabad Syed Mushtaq Ali Trophy Team 2021
As mentioned earlier, Hyderabad qualified for the final in 2009/10. However, if they want to qualify for the knockouts this time around, then they will have to secure one of the top two spots of their group. Eventually, Syed Mushtaq Ali Trophy team Hyderabad found themselves with Jharkhand, Bengal, Odisha, Tamil Nadu, and Assam, in group B.
They will play their first match against Assam, on the 10th of January, at the prestigious Eden Gardens stadium in Kolkata. You can check out the entire schedule and also the live score of the matches from our website.
The live streaming of the matches will be available on Star Sports Network, along with the Disney+ Hotstar app.
Hyderabad Syed Mushtaq Ali Trophy Players List
Hyderabad cricket team squad doesn't have many renowned players in the team; however, they have very experienced domestic players in their lineup. First of all, we have the captain, Tanmay Agarwal. Agarwal has been representing Hyderabad since U-14s team and has also played in the IPL for Sunrisers Hyderabad.
Alongside Tanmay, we have Chama Milind, who again, has represented SRH in the IPL. Apart from that, he has also played U19 cricket for India.
Having said that, following is the complete Hyderabad Syed Mushtaq Ali Trophy players list, along with their playing roles.
Tanmay Agarwal (Left-hand bat)
Himalay Agarwal (Right-hand bat)
Rahul Buddhi (Left-hand bat)
Ajay Dev Goud (Right-arm medium)
Mickil Jaiswal (Right-arm legbreak)
Kartikeya Kak (Right-hand bat)
Chama Milind (Left-arm medium)
Prateek Reddy (Wicket-keeper batsman)
Ravi Teja (All-rounder)
Bavanaka Sandeep (Left-hand bat)
Kolla Sumanth (Wicket-keeper batsman)
ThanayThyagarajan (Slow left-arm orthodox)
Tilak Verma (Left-hand bat)
Yudhvir Singh (All-rounder)