If you are an Indian cricket fan, then it's more than likely that you must have been following Syed Mushtaq Ali Trophy for years. By all means, the Indian Premier League is a better T20 league, but Syed Mushtaq Ali Trophy has its own charm. Obviously, no foreign cricketer takes part in the league, but the national and domestic Indian cricketers are enough to take the championship to new heights every year. All the 38 domestic teams of India participate in the competition, and there are a ton of matches played in the tournament.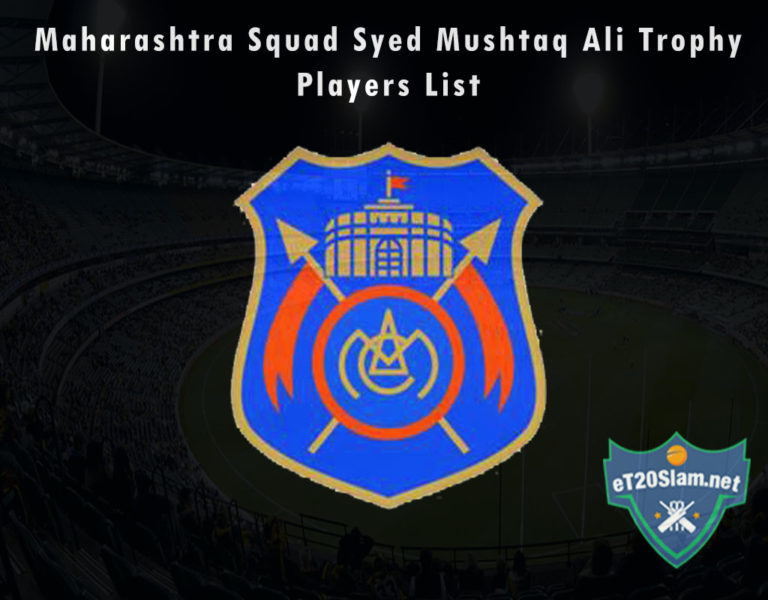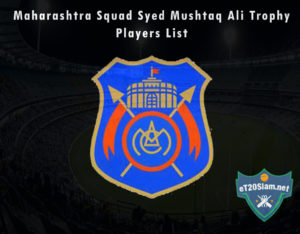 Unfortunately, there was no Syed Mushtaq Ali Trophy in 2020, due to the lockdown situation. Nonetheless, it'll be starting soon, from the 10th of January, and will continue up till the 31st of the very month. Karnataka has been the champion for two seasons now, and the other teams will be trying their best to take the trophy home this time.
In this article, we'll be talking specifically about a team that would want to get their revenge from Karnataka. Syed Mushtaq Ali Trophy team Maharashtra was on the losing end in the 2018/19 final against the reigning champions and will look to go one step ahead this time. At the same time, the Maharashtra cricket team squad has won the championship one time as well. They became the champions back in 2009/10 when they defeated Hyderabad.
That being said, you'll find more details about the Maharashtra Syed Mushtaq Ali Trophy team 2021, below. Furthermore, their players' list will also be available at the end.
Maharashtra Syed Mushtaq Ali Trophy Team 2021
The group stage is the first and foremost test of all the teams. Eventually, you'll be going back home if you don't succeed to finish at one of the top two spots in your group. Now that we are talking about Syed Mushtaq Ali Trophy team Maharashtra, then it's necessary to look at their group draw. So, the Maharashtra cricket team squad found themselves in Group C, along with Chhattisgarh, Uttarakhand, Himachal Pradesh, and the two-time champions Baroda and Gujarat.
To begin their campaign, the Maharashtra cricket team squad will be going up against Gujarat on the first day of the tournament itself. It'll be the first match for both teams, as they'll be looking to start the tournament on a positive note. The match will take place at the Moti Bagh Stadium in Vadodara.
In the meantime, you can check out the complete schedule of the Syed Mushtaq Ali Trophy on our website. Moreover, you can keep yourself updated with all the live scores as well, once the tournament begins.
Maharashtra Syed Mushtaq Ali Trophy Players List
Following is the complete Syed Mushtaq Ali Trophy Players List, along with their playing roles.
Rahul Tripathi (Captain/Right-hand bat)
Jagdish Zope (Slow left-arm orthodox)
Satyajeet Bachhav (Slow left-arm orthodox)
Pradeep Dadhe (Right-arm medium)
Gurukaj Gaikwad (Right-hand bat)
Swapnil Gugale (Right-hand bat)
Rajvardhan Hangargekar (All-rounder)
Divyang Himganekar (All-rounder)
Manj Ingale (Right-arm medium)
Kedar Jadhav (Batting all-rounder)
Azim Kazi (Left-hand bat)
Shamshuzama Kazi (Right-arm offbreak)
Vishant More (Wicket-keeper batsman)
Mukesh Choudhary (Left-arm medium)
Nikhil Naik (Wicket-keeper batsman)
Naushad Shaikh (Right-hand bat)
Taranjit Singh (Left-hand bat)