It has been more than a year, since the last edition of the Syed Mushtaq Ali Trophy. The tournament was not played in 2020, due to the covid-19 lockdown situation. However, the wait is about to be over, as the 12th edition of Syed Mushtaq Ali Trophy will be beginning from 10th of January, 2021. The grand-final of the tournament will take place on 31st of the same month. Similarly, like last time, Karnataka will be the defending champions.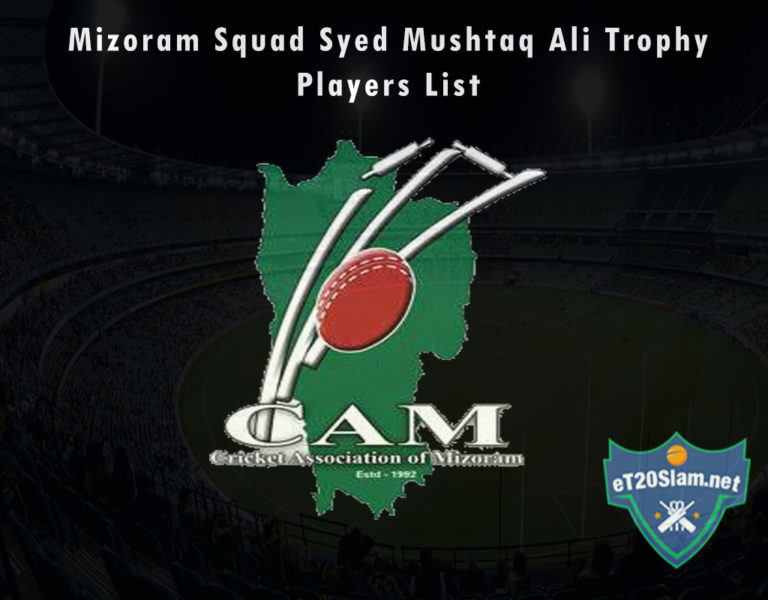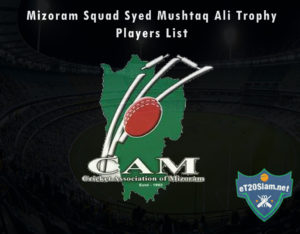 All the 38 domestic teams of India will take part in the competition. As a result, there will be over one-hundred matches. Now specifically, talking about Mizoram cricket team squad, then, unfortunately, they have never won the T20 championship as of yet. If they manage to do so this year, then it'll be their first-ever title. However, it's easier said than done.
Syed Mushtaq Ali Trophy team Mizoram has built a good team this year, and have a great chance of making it to the knockouts this time around. Meanwhile, the live streaming of Syed Mushtaq Ali Trophy matches will be available on Star Sports 2 and Star Sports 2 HD. The online streaming can be done via the Disney+ Hotstar app. Moreover, you can keep up with the live score from our website.
In this article, we will discuss Mizoram Syed Mushtaq Ali Trophy team 2021, in detail. Their complete players' list will also be provided. So, make sure you read till the end.
Mizoram Syed Mushtaq Ali Trophy Team 2021
To begin with, let's look at the group draw of the Mizoram cricket team squad. Well, Mizoram are in the Plate group, along with 7 other teams, including Arunachal Pradesh, Bihar, Chandigarh, Manipur, Meghalaya, Nagaland and Sikkim.
To kick-off their proceedings, Mizoram will be going up against Sikkim on the 2nd day of the tournament, I.E., 11th of January. The match will take place at the Sri Ramachandra Medical College Ground in Chennai. Mizoram cricket team squad needs to finish at one of the top two spots in their group, in order to qualify for the knockouts.
The knockouts will begin from 26th of Jan. Motera Stadium in Hyderabad will host all the finals. Furthermore, you can check out the complete schedule on our website.
Mizoram Syed Mushtaq Ali Trophy Players List
Even though Mizoram cricket team squad doesn't look the most threatening team in the tournament, but they sure have a good lineup. The team definitely has the ability to compete at any level.
Following is the complete Mizoram Syed Mushtaq Ali Trophy players list, along with their playing roles.
Pratik Desai (Right-hand bat)
Taruwar Kohli (Batting all-rounder)
G Lalbiakvela (Right-arm medium)
Lalhmangaiha (Left-hand bat)
K Lalhmingmawia (Slow left-arm orthodox)
Lalhruaizela (Right-hand bat)
Khawlhring Lalremruata (Wicket-keeper batsman)
KB Pawan (Wicket-keeper batsman)
Parvez Ahmed (All-rounder)
Andrew Vanlalhruaia (Right-arm medium)
K Vanlalruata (Right-hand bat)
Hmar Zothanchhunga (Right-arm medium)
Bobby Zothansanga (Right-arm offbreak)
Darremsanga (Wicket-keeper batsman/Standby player)
Lalnunkima Varte (Right-arm medium/Standby player)
Lalhruai Ralte (Right-arm medium/Standby player)
Lalfakzuala Renthlei (Left-arm medium-fast/Standby player)
Sumit Lama (Right-arm medium-fast/Standby player)