Syed Mushtaq Ali trophy is an Indian domestic T20 tournament. All the 38 domestic teams of India take part in the competition. Although it was canceled in 2020 due to the coronavirus pandemic, it has been rescheduled to 2021 by BCCI. Now eventually, the tournament will be played from 10th to 31st of January, 2021. Knockouts will begin from the 26th of Jan.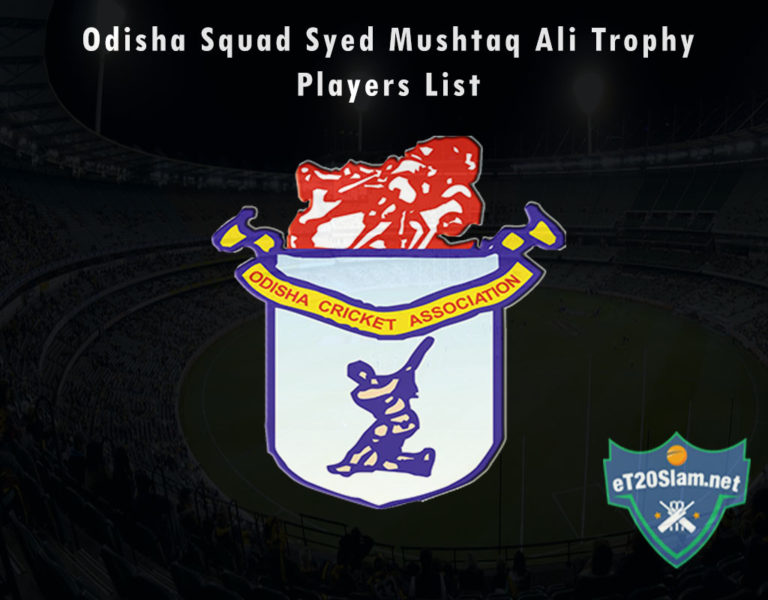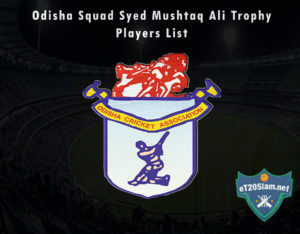 Out of the 38 teams that are taking part, there's a team from Odisha as well. Unfortunately, Syed Mushtaq Ali trophy team Odisha hasn't won any title yet. Nevertheless, this could be their moment. They haven't qualified for the final of Syed Mushtaq Ali trophy in any season and are still looking for their first title.
Odisha cricket team squad doesn't have many popular cricketing stars, though they have a bunch of good domestic cricketers. It's true that they will go in the tournament as underdogs, but they shouldn't be underestimated at any cost.
Particularly in this article, we will talk about Odisha Syed Mushtaq Ali Trophy team 2021. Furthermore, we will provide their complete players' list as well. So, make sure you read it till the end.
Odisha Syed Mushtaq Ali Trophy Team 2021
Firstly, let's look at the group draw of the Odisha cricket team squad. Odisha is going to play Jharkhand, Bengal, Tamil Nadu, Hyderabad and Assam. Having said that, their first match will be versus Bengal, on 10th of Jan. Jadavpur University Campus, Kolkata will host the match. You can check out the complete schedule from our website as well.
In order to reach the knockouts stage, Odisha cricket team squad needs to do one task. They need to finish at one of the top 2 spots in their group. Likewise, last season, the top 2 teams from each group will qualify for the knockouts. Motera Stadium in Hyderabad will host all the finals.
Live streaming of Syed Mushtaq Ali Trophy will be available on Star Sports Network. For an online streaming platform, you can get a subscription to Disney+ Hotstar. Moreover, you can keep checking the live score of all the matches from our website.
Odisha Syed Mushtaq Ali Trophy Players List
In the Odisha cricket team squad, there are mostly domestic cricketers from Odisha. Subhranshu Senapati, who has been serving Odisha from 2016, will be captaining the side. We have some experienced domestic players like BiplabSamantray as well. Samantray has played in the Indian Premier League for multiple teams. Those respective teams are Deccan Chargers and Sunrisers Hyderabad.
Apart from these two, Odisha has a good overall squad. They definitely have the potential to give a tough fight in the tournament.
Following is the complete Odisha Syed Mushtaq Ali Trophy players list. Playing role of all the players is mentioned alongside.
Subhranshu Senapati (Captain/Right-hand bat)
Pratik Das (Right-hand bat)
Rajesh Dhuper (Wicket-keeper batsman)
Sarbeswar Mohanty (All-rounder)
Pappu Roy (Slow left-arm orthodox)
Govinda Poddar (All-rounder)
Rajesh Mohanty (Right-arm medium-fast)
Abhishek Raut (All-rounder)
BiplabSamantray (All-rounder)
Suryakant Pradhan (Right-arm medium)
Shantanu Mishra (Right-hand bat)
Ankit Yadav (All-rounder)