Today on 11th June 2019 it's officially announced that the famous sportswear and sports equipment manufacturer TYKA became the official kit partner for the Inaugural season of Euro T20 Slam.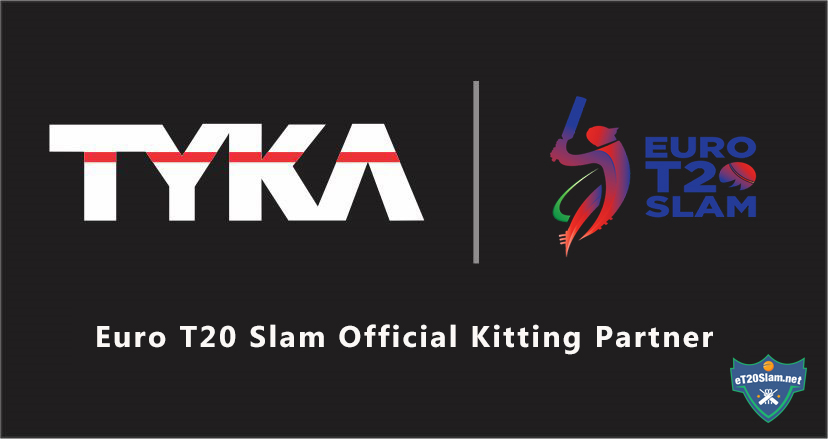 It's very exciting for the cricket fans as Tyka has previously been associated with cricket teams like Kings XI, Gujarat Lions, and Sunrisers Hyderabad who participate in the world's biggest cricket league IPL. The company has also done kits in past for many football clubs and they have signed the contract for kits for next three years of the 1st ever European cricket league.
All the six franchises participating from Netherland, Ireland and Scotland will be rocking the TYKA branded kits and the managing director of the company Rajan Kohli believes Euro T20 Slam is the great platform for the company to showcase their work in this part of the world.
Amit Singh (Promoter of The League) said :
"We are elated to welcome TYKA as our official Kit partner for the next three years. TYKA has had a great experience of working with the IPL franchises and soccer clubs, and that will surely help them create world class fabric and kits for the top cricketers. They have always cared about the playing conditions, so if its sweat resistant fabric for the summer tournament in India, it could very well be a different kind of warm fabric for the Euro T20 Slam"
We are looking forward to seeing how the official kits for the teams end up looking but one thing we can say for sure that the kits will be unique and will be loved by a lot of fans all around the world. Let us know in the comments section what colors you expected the official kits will be using? 🙂