Pakistan Cricket Board is very busy these days and the last 4 months have been quite a success for them as they have been able to play majority of the cricket in Pakistan instead of the neutral venue. First, it started from Sri Lanka T20I, ODI and Test series and later Bangladesh team also came to Pakistan and played all formats of the game. Currently, the MCC squad is also in Pakistan under the leadership of Sangakara who will play 4 matches in Lahore. PSL 2020 is also scheduled to be played entirely in Pakistan at four different beautiful venues in the country. PCB is in contacts with Cricket South Africa to arrange pak vs south africa t20 series just after the PSL 2020 as CSA will be playing a series in India and it would be easy for them to travel to Pakistan directly from India to play a three-match T20I series which can be a good preparation before the World T20 2020 scheduled for later this year.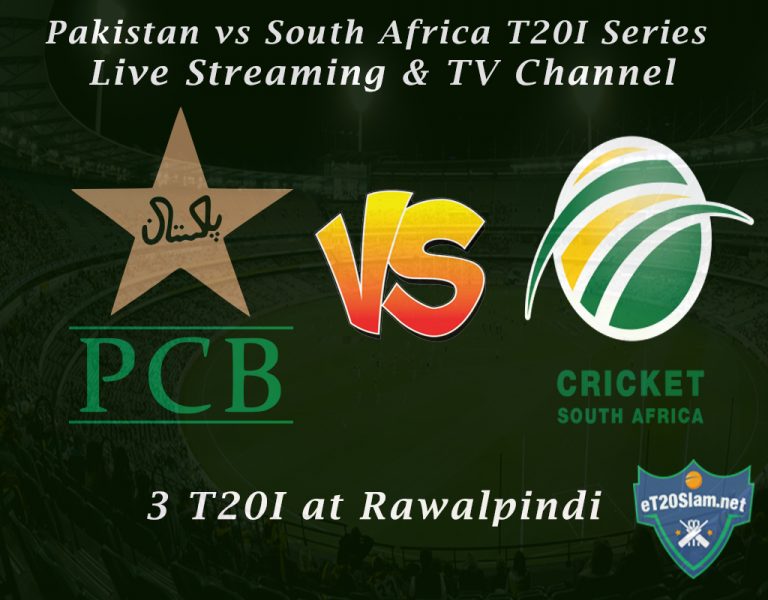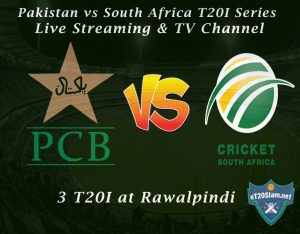 The South Africa tour of Pakistan is dependent on approval from the security team from CSA who will make the ultimate decision. The CEO of Pakistan Cricket Board has offered CSA to discuss the Pak vs South Africa 2020 schedule which till now both boards want to make it happen in the month of March. South African players have always supported Pakistan in the past and they are very much willing to continue the support towards a passionate nation for the amazing sports of cricket. 
Pakistan vs South Africa T20I Series 2020 Schedule
Pakistan Cricket Board has already been working for the logistics part regarding the possible T20I series between Pakistan and South Africa which will have three T20I matches and are scheduled to be played at Rawalpindi which has already hosted tests matches against Sri Lanka and Bangladesh.  The Pakistan vs South Africa t20 series 2020 cannot be played in Lahore or Karachi due to PSL 2020 logistics arrangements and the pitches will be used in the tournament. Cricket South Africa will end its tour of India on 18th March 2020 while PSL 2020 will be played till March 22. The completed expected Pak vs South Africa t20 schedule is as follows.
Wasim Khan who is the CEO of Pakistan Cricket Board said they might make the travel arrangements for the South African team from India to Dubai till 23rd March where the SA team can do some early series preparations and then travel to Pakistan after PSL 2020 ends. Cricket South Africa (CSA) is set to send a security delegation next month during the PSL and it has been made aware by CSA to PCB that they want to physically check the security arrangements in Pakistan before giving the approval for the possible Pakistan south africa 2020 match. The series will currently be a waiting game now before the CSA security team gives a green signal to PCB to arrange the logistics for the South Africa team.
Pakistan vs South Africa T20I Series 2020 Team Squads
Pakistan Cricket Team squad for the T20I series against South Africa might include some new names into the line up because PSL 2020 is going to be played before the series and selectors will have the ample time to judge players in PSL 2020 before making the announcement for the Pakistan vs South Africa t20 team. Some key players who are to watch out for in PSL 2020 are going to be Sharjeel Khan, Fakhar Zaman, Wahab Riaz and Muhammad Amir who had missed the last T20I series against Bangladesh. In the South Africa T20I squad, we know that Quinton de Kock will be the captain of the series along with some exciting cricketers from South Africa who have got the exposure of playing many T20I as well as many leagues around the world. The PAK vs South Africa t20 playing 11 expected to be determined from below mentioned squads. 
If CSA go give a green signal for the series the key players in South Africa tour of Pakistan team squad will be Quinton de Kock (c), Rassie van der Dussen (vc) and Temba Bavuma who has been performing very consistently for team South Africa and they will definitely give a tough team of Pakistan in the home conditions. 
Pakistan vs South Africa T20I Series Live Streaming
Pakistan vs South Africa T20I series has always got excitement and big attention from the cricket fans all around the world as both teams play the shorter format of the game to the full potential and fans will be eager to watch Pakistan vs south africa t20 live streaming for the best T20 entertainment available between the two fantastic sides. The Pakistan vs south africa t20 live score will be available on all mobile platforms like ESPNCricInfo, CricinGif, Hotstar and Cricbuzz so cricket fans from all the world can follow this much-awaited T20I series scheduled to be played in the month of March. To keep in mind the huge interest of the fans, PCB will be making contracts from the world's leading broadcasters to showcase Pakistan vs south africa t20 live match for the passionate cricket fans not only in Pakistan and South Africa but around the world. 
The production rights for Pakistan vs South Africa t20 live channel will be owned by Sony Liv and Super Sports who will further make contracts with different local and international broadcasters for Pakistan vs South Africa t20 live telecast all around the world. Currently, due to the large viewership in mobile devices, PCB will work for Pakistan vs South Africa t20 live streaming free to provide easy access to the fans back in Pakistan who are eager to welcome Cricket South Africa into Pakistan after a long wait since the 2009 attack on the Sri Lanka cricket team.
Pakistan vs South Africa T20I Series Tickets
Cricket fans from Pakistan will have to wait for the official announcement regarding pak vs sa 2020 series tickets as the series is still awaiting official approval from Cricket South Africa (CSA) and currently, the main focus of PCB is on PSL 2020 which for the first time ever to be played completely in Pakistan at four amazing venues in the country. The tickets for pak vs sa 2020 series tickets will be available on TCS service centers in Rawalpindi as well as cricket fans from all over Pakistan will be able to purchase pak vs sa 2020 series tickets from the Yayvo online platform which is owned by TCS.