Pakistan Super League is going to be officially started in less than 30 days and the excitement of cricket fans is increasing day by day for this much anticipated T20 competition which for the first time ever being scheduled completed in Pakistan. PCB management and marketing team has gone through with an extensive process for PSL tickets which cricket fans would consider buying and respect the pricing structure. PSL tickets have been officially made available for cricket fans to purchase from the 21st of January, 2021. The PSL 2021 schedule revealed that the event will have 34 exciting matches and one would expect that all 34 games will have complete house full matches.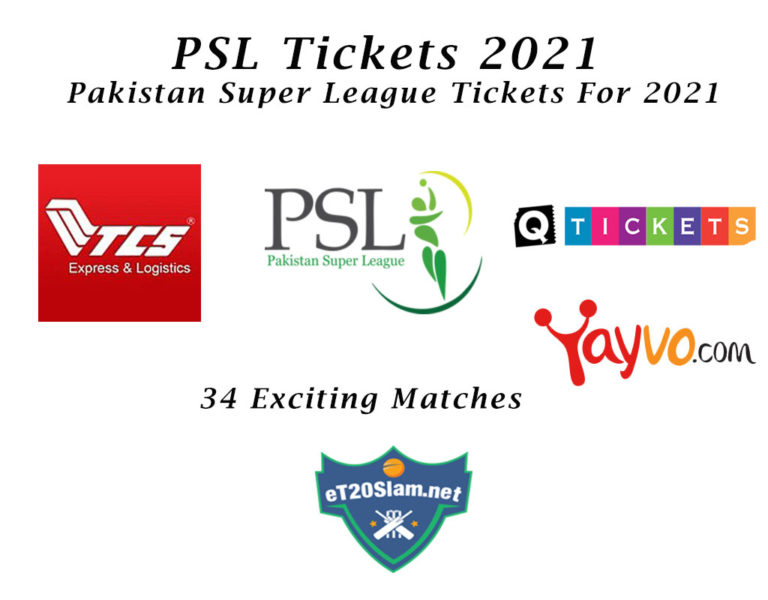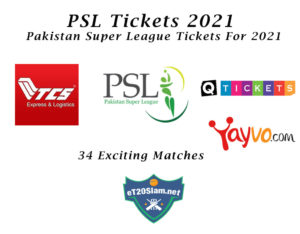 PSL 2021 will host matches at four different venues which are Lahore, Karachi, Multan, and Rawalpindi. All these fantastic stadiums have a rich cricketing history and have hosted many ICC official events before plus PCB in the last two years have done fantastic renovations at all these venues which makes them more modern and provides great facilities to the fans who will come to enjoy the highly competitive PSL matches.
PSL Tickets 2021 Online Booking
Pakistan Cricket Board has done quite a lot of homework so cricket fans can purchase tickets for the highly anticipated cricket event in Pakistan with an easy process and that was the reason yayvo.com PSL tickets have been made available 30 days before the event.  The PSL tickets 2021 price may vary between PKR 500 to PKR 8000 depending on seating arrangements. Cricket fans can purchase tickets online with minimum PSL tickets price 2021 on PCB official partners which are Yayvo and Q-Tickets. The PSL online tickets 2021 can be purchased from below mentioned official link which we made available for passionate cricket fans so you don't miss out booking these historic event tickets happening in Pakistan.
The q tickets psl also have the same process as Yayvo Portal and fans can book a maximum of seven tickets on one National Identity Card and the same rules will apply on the nationwide psl 2021 tickets booking at TCS centers which will begin for sale from 28th of January, 2021. PCB has opened psl tickets online booking process before the physical purchase of tickets from TCS offices across Pakistan.
PSL Tickets 2021 At TCS Centers
Pakistan Cricket Board has also signed a contract with TCS management where they have set up a 24/7 helpline which will facilitate millions of cricket fans across Pakistan to help them with ticket process and make sure fans can easily get access to these important tickets without much of a hassle. TCS will also offer a web chat support desk for psl online tickets 2021 on their official website which is (tcsexpressdotcom) as well as a WhatsApp number which is (+92-316-112-3456) which will always be available for cricket fans throughout PSL matches to facilitate them.
PSL Tickets 2021 For Opening Ceremony
PSL 2021 is going to be started on the 20th of February, 2021, and on the 1st day, a GRAND opening ceremony will be held at the National Cricket Stadium of Karachi where superstars like Ali Zafar, Atif Aslam, Junoon Band, and other well-known singers and celebrities will be available for the GRAND opening. PCB is also in talks with some international stars like Pitbull, Coldplay and other famous bands to join PSL 2021 opening ceremony and make it a GRAND opening. PSL has been famous for spectacular opening ceremonies in the last four years and they will want to keep the same tradition going for Pakistan's top cricket event.
The cricket fans can purchase psl tickets 2021 from Yayvo, Q-Tickets, and TCS centers countrywide and tickets will cost between PKR 1000 to PKR 6000. The tickets for the PSL 2021 final which will be played in Lahore will have PSL tickets price 2021 from PKR 500 to PKR 5000 as per PCB official press release made by the marketing department.
PSL 2021 Tickets Schedule
PSL Tickets will be made available to fans in three to five batches depending on the venues and availability. Cricket fans can have detailed information about psl 2021 schedule and time and plan accordingly for which match you would like to book tickets which fans can enjoy with their friends and family at the beautiful cricket grounds of Pakistan with the world's best sport security one can ever dream of. PSL is the heartbeat of fans in Pakistan and they would love to support the league as much as they can after a long wait of four years to have it finally back to Pakistan completely.