After getting postponed and rescheduled, Syed Mushtaq Ali Trophy is set to resume from 10th of January, 2021. Likewise, in previous seasons, all 38 domestic teams of India will be taking part. They are going to play 102 T20 matches altogether, including the final on the 31st of Jan. It will be the 12th edition of the Syed Mushtaq Ali Trophy, and Karnataka are the defending champions.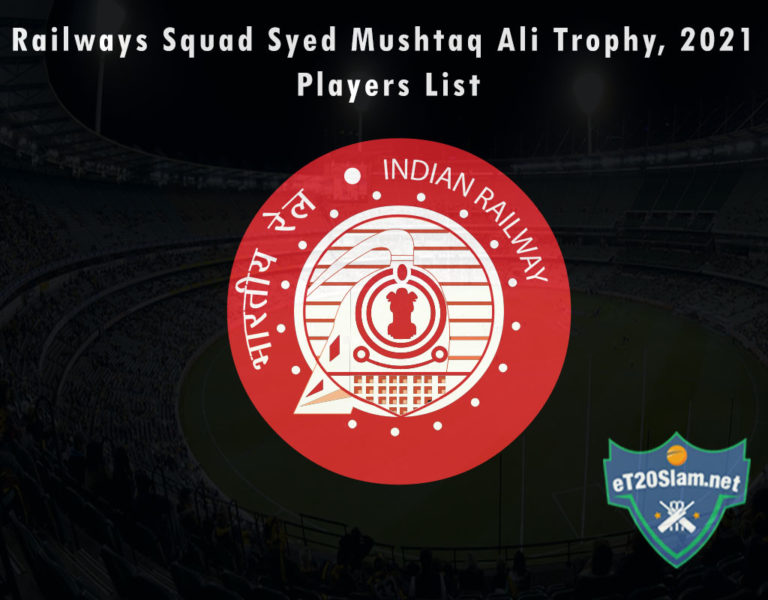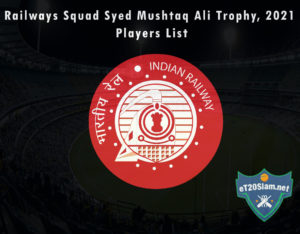 Among the 38 teams, Railways cricket team squad is one of them. Although Railways have neither won nor qualify for the final in prior seasons, this could be the season they are looking for. The team doesn't have many renowned cricket players in the squad, but they certainly have the will to go big.
The coverage of Syed Mushtaq Ali Trophy 2021 will be done by Star Sports Network. You can watch all the matches live on Star Sports 2 and Star Sports 2 HD. Online streaming fans can head over to the Disney+ Hotstar app for their comfort. Moreover, you can keep a check of the live score from our website as well.
Basically, in this article, we are going to discuss Railways Syed Mushtaq Ali Trophy team 2021. Furthermore, we will provide their complete players' list as well. So, make sure you read it till the end.
Railways Syed Mushtaq Ali Trophy Team 2021
To begin with, let's look at the other teams that are present in Railways' group. Railways cricket team squad will go up against Jammu & Kashmir, Uttar Pradesh, and Tripura. Besides these three, the four-time finalists, Punjab, and the winners of the last two seasons, Karnataka, are also present in their group.
In order to reach the knockouts, Railways will have to work really hard, as many quality teams are there alongside. Syed Mushtaq Ali Trophy team Railways will begin their tournament on 10th of January. They will go up against Tripura, at the KSCA Cricket (3) Ground in Alur. You can also check out the complete schedule from our website.
The knockouts will start from 26th of January, 2021, with the final taking place on the 31st. Motera Stadium in Hyderabad will host all the finals.
Railways Syed Mushtaq Ali Trophy Players List
Even though Railways cricket team squad isn't the best on paper, but they certainly have some capable cricketers. Here, we are talking about players like Karn Sharma, who has a ton of IPL experience, Pratham Singh, who has represented Gujarat Lions in the Indian Premier League, and many more players.
Besides these two, there's Harsh Tyagi, who played for India U19 team recently. All in all, Railways have a good team, who can surprise anyone.
Following is the complete Railways Syed Mushtaq Ali Trophy players list, along with their playing roles.
Mrunal Devdhar (Right-hand bat)
Dinesh Mor (Right-hand bat)
Kanishk Seth (Left-arm medium)
Karn Sharma (Legbreak Googly)
Harsh Tyagi (All-rounder)
Amit Kuila (Right-arm medium)
T Pradeep (All-rounder)
Pratham Singh (Left-hand bat)
Vikram Rajput (Left-hand bat)
Ananta Saha (Right-hand bat)
Himanshu Sangwan (Right-arm medium-fast)
Saurabh Singh (Right-hand bat)
Shivendra Singh (All-rounder)
Dhrushant Soni (All-rounder)
Navneet Virk (Right-hand bat)