Sony Ten is a network of sports channels available in India and owned by Sony Pictures Sports Networks. Sony Ten live streams a lot of sports content, including cricket, football, tennis, wrestling, and much more. Its broadcast area is the Indian Subcontinent and sports fans living there can easily access the channel and enjoy its live stream.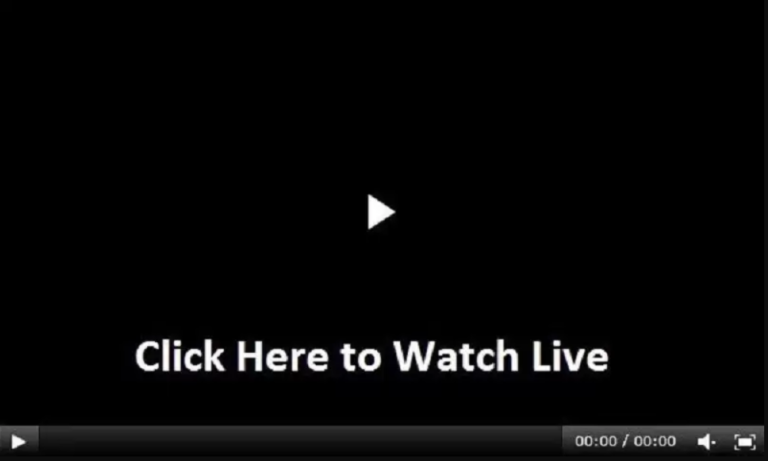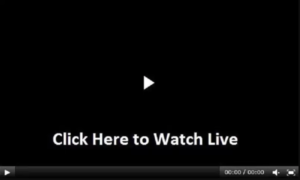 Sony Ten has three channels including Sony ten 1, Sony Ten 2, and last but not least, Sony Ten 3. All of them stream sports-related events. In this article, you will see all the content that these channels broadcast and how you can live stream them.
Sony Ten Channels and their Content
Sony ten has three channels, as we mentioned earlier. Now let's take a look at what these channels broadcast.
Sony Ten 1
Sony ten 1 broadcasts many sports events, in fact, it streams more sports-related content than the other two channels. Sony Ten 1 live streaming includes coverage of Tennis, Rallying, Horse Racing, Basketball, WWE, Beach Volleyball, World Athletics Championships, Asian Games, Common Wealth Games, and Sukma Games.
As you can see, Sony Ten 1 has a lot of stuff to broadcast 24/7, and all of the streams are in High Definition (HD) quality.
Sony Ten 2
Sony Ten 2 is dedicated to only Football and MMA. It broadcasts live football events, whether it be international matches or club leagues. Secondly, it has a show going on by the name of "Football Extra". Football experts from around the world share their opinion and analysis are done live, right before every match. Apart from that, it broadcasts MMA events as well.
Sony Ten 3
If you are looking for cricket tournaments or series in particular, then Sony Ten 3 has got you covered. It broadcasts live cricket matches from Australia, England, Pakistan, and Sri Lanka. Usually, the matches are broadcasted in Hindi. Also, there are football matches being streamed here.
Sony Ten Broadcasting Rights
Following are the events and tournaments related to different sports that are being or will be live-streamed on the Sony Ten network.
Cricket
IPL 2021
BBL 2020-21
PSL 2021
ICC T20 World Cup 2021
Asia Cup 2021
BPL 2020-21
CPL 2021
ICC Cricket World Cup 2023
Football
UEFA Euro Cup
UEFA Nations League
Home Friendlies
Champions League
Europa League
Super Cup
FA Cup
Community Shield
Serie A
Wrestling and MMA
Tennis
Basketball
Racing
How to watch Sony Ten Live streaming through SonyLIV
SonyLIV is probably the best and most popular video-on-demand service in India, owned by Sony Pictures Networks India Pvt. Ltd. It not only stream sports, but it also has movies, tv-series, anime etc. Now getting to our main point, streaming live sports is very easy on Sony Liv. You can visit their official website or just install the Sony Liv app to stream live cricket or any other sport.
Having said that, SonyLIVis available in only India, UAE, Kuwait, Saudi Arabia, Oman, and Bahrain. So, if you do not live in any of these countries, then you might need to use a VPN to live stream content on sony liv.
Sony Ten 1, Sony Ten 2, Sony Ten 3, all three channels are available to stream on the app and you can easily enjoy the Livestream from anywhere, at any time.
How to watch Sony Ten Live streaming through JioTv
JioTv is another streaming platform available in India, and just like SonyLIV, it not only stream sports but movies, cartoons, tv serials, news, etc. as well. When it comes to sports streaming, JioTv has a lot of variety. There is Sony Six, Sony Ten 1, Neo Sports, JioSports, JioFootball, Sony ESPN, and DD Sports.
You can check out their prepaid and postpaid plans and select one according to your preference. After subscribing, you can enjoy all the tv shows available, as well as the sports, live stream on JioTV.
How to watch Sony Ten Live streaming through Airtel XStream
Airtel XStream is an updated version of Airtel TV. It has over 350 Live channels and a ton of loads of content to go with them. It is available in India for all the Airtel prepaid, Airtel postpaid, Airtel Broadband, and Airtel Digital TV users. For getting access to the Airtel XStream streaming service, the prepaid users have to recharge with a voice + data plan of 199+ INR.
Airtel XStream has a great quality of sports streaming channels. It offers live streaming of Sony ten 1, sony ten 1 HD, sony ten 2, sony ten 2 HD, Sony Ten 3, Sony Ten 3 HD. Just subscribe to the platform and you are on your way to enjoy some live sports in high quality!
Sony Ten Cable Live Streaming Channels
Sony Ten is available on Asianet Digital Tv, MediaNet (Sri Lanka), DEN Networks, Sim TV (Nepal) and Ask Cable Vision (Sri Lanka).
Sony Ten Satellite Live Streaming Channels
Sony Ten is available on Reliance Digital TV, Tata Sky, Dish TV, Dialog TV, Dish TV Sri Lanka, Sun Direct, Airtel Digital TV, Dish Home (Nepal), Akash DTH (Bangladesh), and Videocon d2h.
Sony Ten IPTV Live Streaming Channels
Sony Ten is available on Peo TV (Sri Lanka), APSFL (India), Net TV Nepal.
Start Watching Live Sports on Sony Network
Sony Ten offers live streaming of sports in some of the best quality that you will ever see. If you are planning to get a subscription of any of the streaming platforms then we would suggest you go for it. You will not regret your decision. And, if you are looking to get a cable, satellite or IPTV for your aid then it will do the same favor as SonyLIV, JioTV, or Airtel XStream. Right now, would be a good time to get the subscription as India's tour of Australia and Big Bash is going on, and there is a lot of international cricket coming up as well.