It's exciting and proud news for all the cricket fans in India as AnalytIQ Sports Technologies has today launched India's first-ever Strategy Cricket Manager Simulation game known as SuperCric which is completely backed by AI-driven simulation providing users a memorable gaming experience while giving a great chance to win many exciting prizes. Our initial gameplay showed that it's going to be the best Indian cricket simulation game which will provide a data-driven AI-based game experience to billions of passionate cricket fans in India. 
What is SuperCric?
SuperCric is a modern-day cricket manager which will provide you a chance to select a team and see what impact it causes for the outcome of the game. The dream11 ipl fantasy league 2020 on Super Cric allows you to win many exciting prizes while giving you enjoyable gameplay that you and many cricket fans can enjoy during the whole Dream11 IPL tournament currently happening in UAE.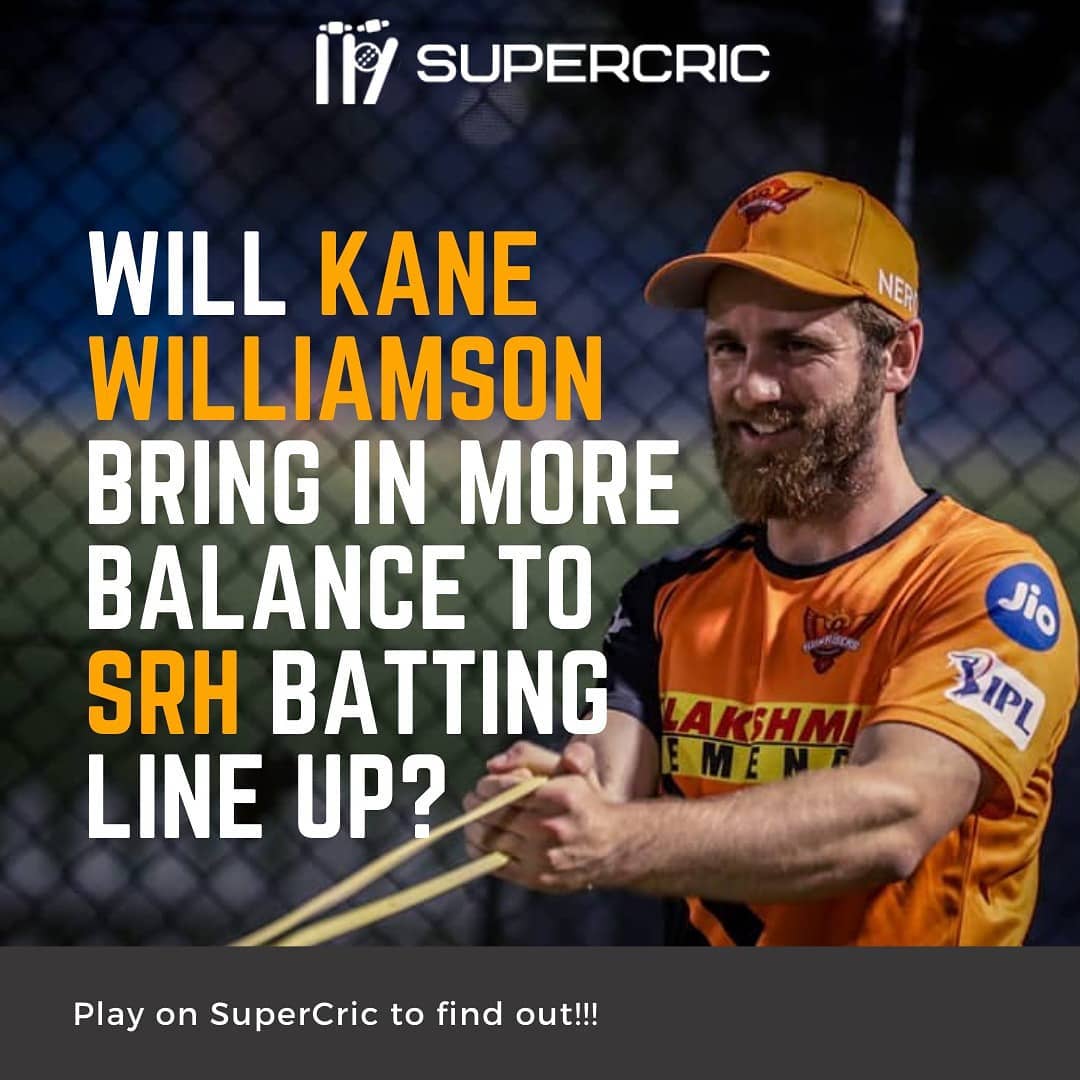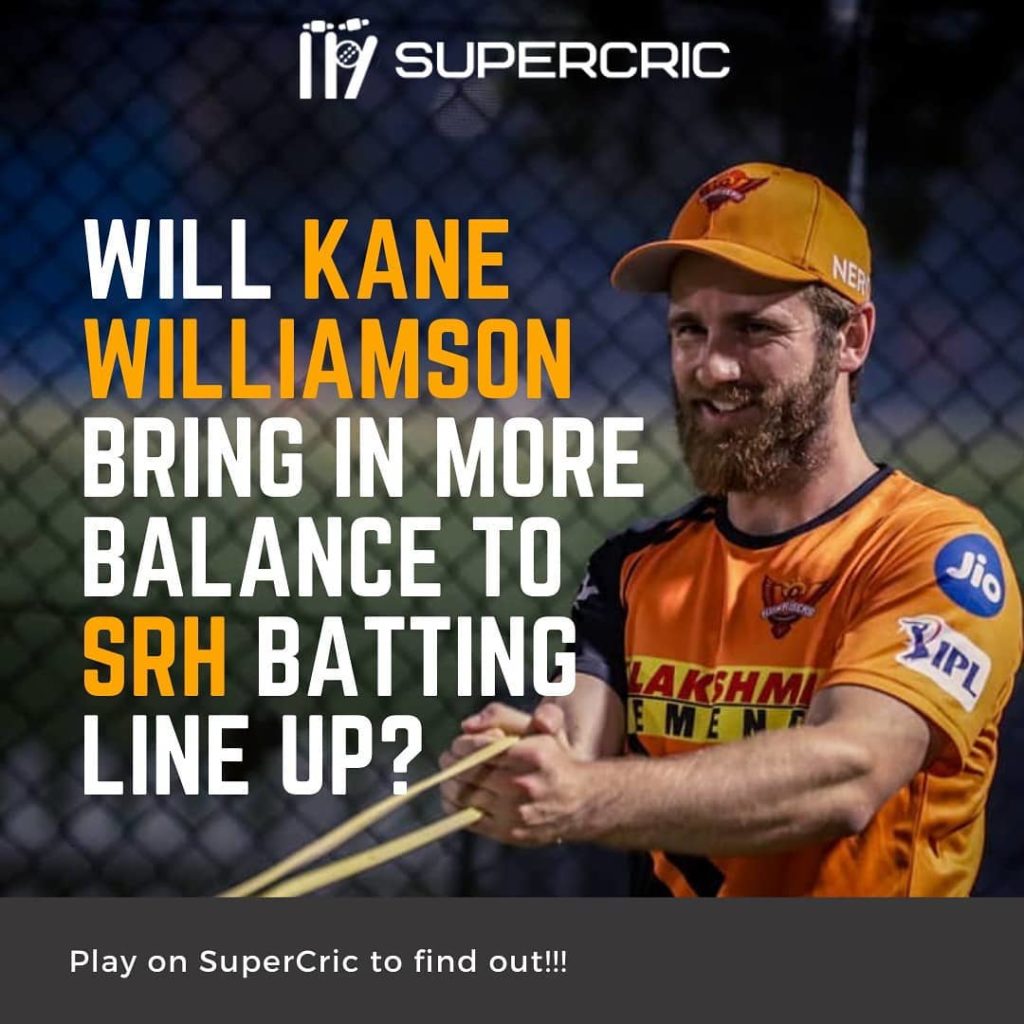 The gameplay of Super Cric is not a regular fantasy game but instead, it's an ideal tool for the passionate fantasy gamers which is powered by Artificial Intelligence (AI) driven simulation tools which are able to predict results of the game with a roundabout 90% accuracy ratio which is fantastic for fantasy gamers who can win great prizes using this brilliant one of a kind tool.
The supercric Ipl fantasy cricket lets you a pick a playing XI from the squad each franchise had picked in the IPL draft 2020 and the cool feature about this tool is that because it's backed by data-driven technology you can craft the best possible eleven using this tool plus it will provide you over to over basis strategy which can help you to bring the outcome in your favor. 
Key Features of Super Cric GamePlay:
The ipl simulation cricket game comes with many unique features that are going to blow your mind and it's going to provide a gaming experience that you will certainly appreciate if you are a passionate cricket fan. Super Cric is expected to reach around 10 million users in India with cricket simulation games online which is still a new thing for Indian users. The key features of supercric simulation cricket manager are as follows.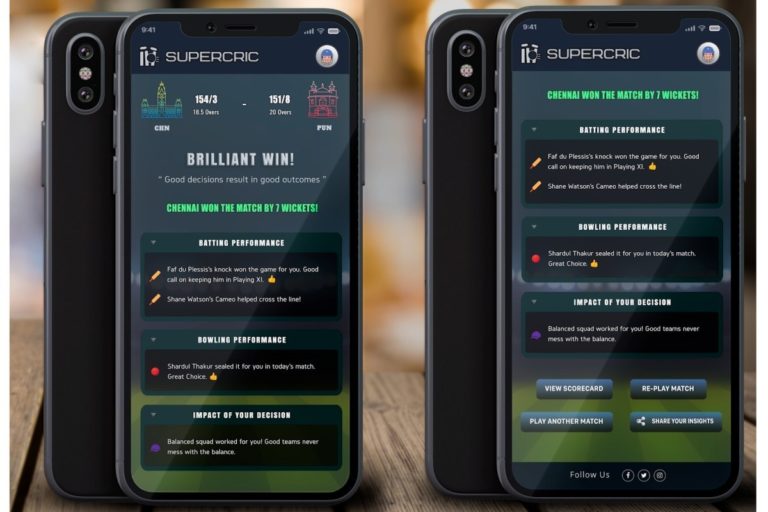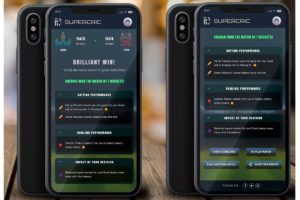 Tournaments: The first key feature of Super Cric is that it provides the user an option to select their favorite team and play the whole tournament with the same team you selected in the first step. This feature allows you to go through the whole IPL tournament for one franchise in about a week. The company is also going to add the complete IPL data from 2008 which will allow users to play tournaments with data-backed technology, as well as new tournaments, are going to be added every Saturday. 
Tournament Rewards: The gameplay at Super Cric is much like the real tournament and users will be awarded with the same kind of awards we used to see in matches like top teams, top wicket-takers, high scoring batsmen, most stumpings, most catches and much more. The awards will allow the users to think about their squad intelligently and make changes in the line up if the results are not coming in their favor. 
Weekly Leaderboards: The great thing about Super Cric is it will announce a large pool of winners for every tournament. All the points a user earns during an active tournament will contribute towards the weekly leatherboard.
MSD quotient: This feature is named after Mahendra Singh Dhoni who is the Greatest ever T20 captain. The tool is basically a risk assessment indicator which will warn users about the consequences they might face with every decision.
Play by Play Mode: It's one of the most loved features of our editing team on ET20 Slam as it provides you a very realistic view of pressure you can get on the field. Users will need to make decisions with every wicket fall and utilize their resources wisely that can win you exciting awards.
Cards: Every player at the Super Cric which enters into the tournament will have the option of utilizing three cards. These cards can act as a lifeline which we are used to seeing in KBC. Users can deploy the card to increase the aggression of play when required, replace a player after the toss or even get the pitch report before the match starts. These cards are very useful commodities and should be utilized very intelligently. 
Decision Review Screen: It's another unique but very handy feature Super Cric is offering which will provide the user machine learning-driven insights into their decisions they took in the match which will help users to make better informed decisions in the coming matches. 
One of A Kind AI Tech: The Super Cric Simulator is developed with a data driven AI based technology which means it will reflect player ability/weakness against a specific bowler but it also leaves enough space for miracles which AI can offer. Cricket is a very exciting game and we often see a remarkable performance from a single player can change the whole faith of the game. 
FAQs: SuperCric Cricket Manager Simulation
How To Play SuperCric?
Playing on SuperCric is a very simple process. 
Go to SuperCric.com and join a tournament. Once you join the tournament you will need to select your favorite IPL team and play 14 matches. Choose modes between Coach and Captain. And last but not the least find the cost of your decisions and earn coins based on that. Weekly leatherboard to win great cash prizes. 
What types of game modes are available on SuperCric?
Users have the option of two kinds of game modes which are Practice and Tournament Mode. Every new user can earn 2000 free coins on their first sign up to get used to the supercric layout through the practice mode. 
How To Create SuperCric's Fantasy XI?
Once you sign up on the platform you will have access to all of the important key data points of every player participating in the game. Based on those AI-based data figures you can easily select your best possible XI from your selected team of course. 
How Many Coins Needed To Join A Tournament?
You will need to play 1000 Points to join a particular tournament which means you can start playing Dream11 IPL today through your welcome 2000 bonus points. 
What are the Key Benefits of Joining a Tournament?
Joining a tournament will provide you a great number of benefits including the chance to win many exciting cash prizes. 
How Many Days To Complete A Tournament?
Once you join the Dream11 IPL tournament, you will need to complete playing your 14 matches in a seven day period. You are advised to play all the matches within the allocated time period to provide you with a bigger chance to win great cash awards.