There is no doubt that T20 is the most popular and most-watched format in cricket. The thrill, excitement, and suspense in the games is immense. Eventually, the ICC World T20 World Cup that got canceled last year, will be played in October and November of this year. There will be Asia Cup in the T20 format as well, and many international teams have decided to play extra T20I matches in their bilateral series. Along with that, the other T20 leagues, including the Indian Premier League, the Lankan Premier League, CPL, BPL, PSL, and more will be played before the World Cup to prepare the players for the big task. The Big Bash League is currently going on in Australia. Besides, one of the leagues that are going to start very soon, is the ever so action-packed, Pakistan Super League.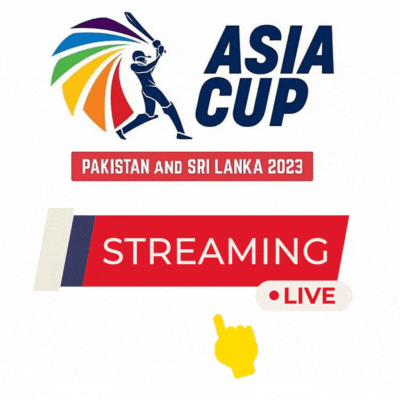 The sixth edition of the T20 league of Pakistan is about to begin from the 20th of February. Afterward, we will have more than a month's action, as 34 matches will be played throughout the tournament. PSL, only after five seasons, is right up there with some of the best T20 leagues like the IPL or the BBL for instance. PSL has proven to be one of the most competitive and entertaining T20 leagues in the world. Millions of people all around the world watch live matches every year, and there are many ways to watch them.
Specifically, in this article, we will discuss how the fans in Pakistan can watch the PSL AD free streaming on tapmad TV, and how many ways are there to do so. There will be an FAQ section at the end to answer any query that you might have. So, make sure you read till the end.
PSL Live Streaming on Tapmad TV
Tapmad TV is the leading live streaming and VOD platform in Pakistan. Apart from sports live streaming, it offers international movies, TV Shows, news, and much more. You will get unlimited access to over 80+ live TV channels. Tapmad TV for PC or laptop will livestream all the matches of the PSL 6. The tournament will begin from the 20th of Feb and will continue up till March 22nd. All the matches will be live on tapmad TV.
To enjoy PSL AD free streaming on tapmad TV, you first need to subscribe to the service. You can do so by visiting their website on your laptop or mobile, I.E., tapmad.com. Once subscribed, you can watch PTV Sports live on the platform, which is available only for premium users.
To enjoy tapmad TV PSL 2021 live streaming, you can get a subscription to either of the two options available. Firstly, you can get the weekly offer that is worth 25Rs + tax. Secondly, you have the privilege of the monthly option, which will last 30 days, and it is worth 100Rs + tax. Once subscribed, you can watch all the live channels on tapmad TV along with PSL AD free streaming on tapmad.
Tapmad TV PSL 2021 on Mobile Devices
First of all, you can watch Tapmad TV PSL live streaming on their website, likewise, on your PC or laptop. But again, you need to get one of the subscription packages to watch the AD free live streaming.
The second option is to download the tapmad TV app on your smartphone. The app is called "tapmad TV", and is available on both android and iOS platforms. It is not a big one either, and will just take 15 MB of your storage.
The process is the same as the website. You need to open the side menu and go to the Sign-up or Subscribe option. After that, you need to select any one of the two available subscription offers. Once you get the subscription, then you can enjoy all the available content, whether it be movies, TV shows, news, live sports, and whatnot.
As mentioned earlier, the Pakistan Super League will be beginning on the 20th of February. So, getting the subscription then, to watch tapmad TV PSL 2021 online streaming will be a great option.
FAQs:
How to watch PSL on tapmad?
Tapmad is the best live streaming and video-on-demand service platform in Pakistan. All you need to do is subscribe to the weekly or monthly offer to enjoy PSL AD free streaming on Tapmad.
Where to find Tapmad TV Subscribe Code?
First of all, you need to either install their app from Google Play Store on Android or the App Store on Apple. Otherwise, you can visit their website. Afterward, you need to click on the side menu, and from there on, you need to click the subscribe button.
Now you will have two choices, one would be to either subscribe for a week and the other one, for a month. You can choose the offer according to your preference. After that, an OTP code will be sent to your sim number, which you need to enter. That's it, now you can enjoy free live channels on Tapmad Tv, along with Tapmad TV PSL live.
How to unsubscribe from Tapmad?
After subscribing, you will have one day of a free trial. Afterward, charges will be deducted. To unsubscribe, you need to go on your tapmad TV profile from the side menu. Once opening your profile, you will see an unsubscribe option under your "Current Status". Click on the unsubscribe button to complete the process.
How to Download Tapmad TV APK?
Tapmad Tv for PC will be available on the official website of Tapmad. Whereas, for android, to enjoy Tapmad PSL online free streaming, you need to download their android application from Google Play Store. "tapmad TV" is the name of the app.
The app is also available for iPhone and iPad on their respective App Store. So, there are a total of three options to watch Tapmad TV PSL AD free live streaming.