The 12th edition of Syed Mushtaq Ali Trophy is about to begin in less than a week. The first match will take place on the 10th of January, whereas, the final will be played on the 31st of the very month. Initially, the tournament was to be played from 19th of November to 7th of December, 2020, but unfortunately got postponed due to the pandemic situation.
All the 38 domestic teams of India will take part in the tournament. As a result, there are going to be 102 T20 matches played among them. Syed Mushtaq Ali Trophy team Tripura is one of the participants. Unfortunately, they have never won the title as of yet. If they manage to do so this year, then it'll be their very first time.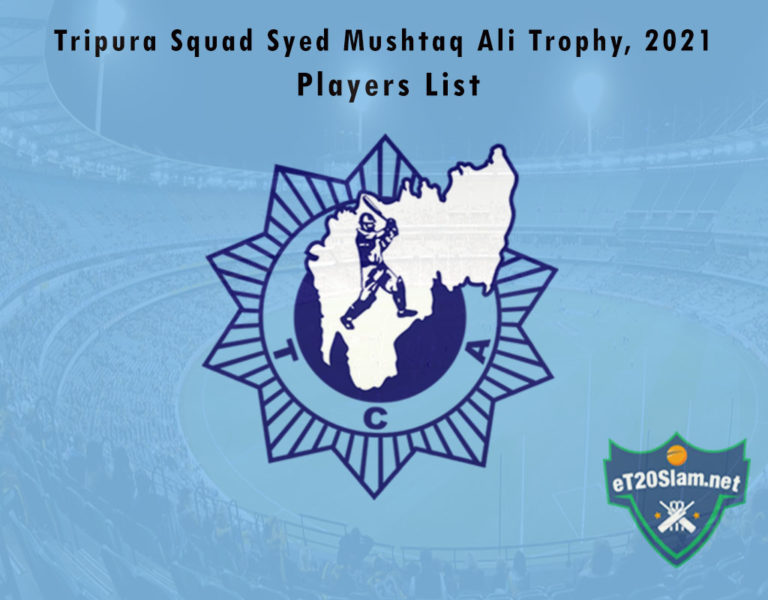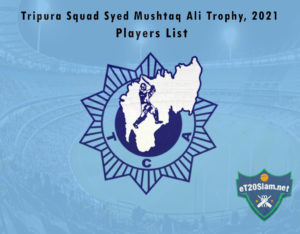 Matches of Syed Mushtaq Ali Trophy will be live on Star Sports Network. Particularly, Star Sports 2 and Star Sports 2 HD will Livestream the tournament. Online live streaming will be available on the Disney+ Hotstar app. Moreover, you can also check out the live score of every match from our website.
Specifically, in this article, we will be discussing Tripura Syed Mushtaq Ali Trophy team 2021. Moreover, their complete players' list will also be available at the end.
Tripura Syed Mushtaq Ali Trophy Team 2021
To begin with, let's take a look at the group draw of Tripura cricket team squad. Tripura are in group A alongside four-time finalists Punjab, defending champions Karnataka, J & K, Uttar Pradesh and Railways. They will play their first match against Railways. The match will take place on 10th of January, at the KSCA Cricket (3) ground, Alur. You can check out the complete schedule on our website.
In order to qualify for the knockouts, Tripura cricket team squad has a huge task in front of them. They need to secure one of the top two spots in their respective group. With teams like Punjab and Karnataka present, it's going to be a long way ahead for Tripura. However, they are capable of surprising everyone.
All the knockouts matches will be played at the Motera Stadium in Hyderabad. Quarterfinals will start from 26th of January, with semis and the grand-final following suit.
Tripura Syed Mushtaq Ali Trophy Players List
First of all, ManisankarMurasingh will be leading the Tripura cricket team squad. He has been serving Tripura from 2009, and will continue to do the same. Besides him, Ajoy Sarkar will be the vice-captain. There are a bunch of other good domestic players as well, including Milind Kumar and co.
Following is the complete Tripura Syed Mushtaq Ali Trophy players list, along with their playing roles.
ManisankarMurasingh (Captain/All-rounder)
Ajoy Sarkar (Vice captain/Right-arm medium)
Kaushal Acharjee (Right-hand bat)
JoydeepBanik (Right-hand bat)
Udiyan Bose (Right-hand bat)
Saurabh Das (All-rounder)
Rajat Dey (Right-hand bat)
Bishal Ghosh (Right-hand bat)
Shubham Ghosh (All-rounder)
Rana Dutta (Right-arm medium)
Milind Kumar (Right-hand bat)
Pratyush Singh (All-rounder)
Tushar Saha (Left-hand bat)
Abhijit Sarkar (Right-arm medium)
Samrat Singha (Right-hand bat)
Arkaprabha Sinha (Right-hand bat)