It's just five days from now until the 12th edition of Syed Mushtaq Ali Trophy begins. The biggest domestic T20 tournament of India is set to start from the 10th of January, 2021. Unfortunately, it was postponed due to the covid-19 situation in 2020. However, it was rescheduled, and now will be running from 10th to 31st of Jan. Karnataka are the reigning and defending champions from two seasons.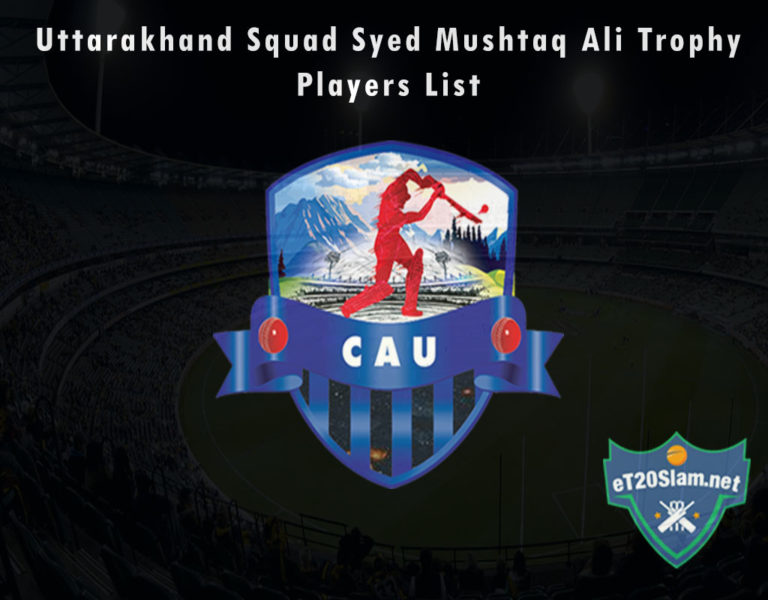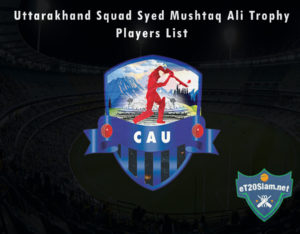 All the 38 domestic teams of India take part in the championship. One of them is the Uttarakhand cricket team squad. Although Uttarakhand has never won the competition, they'll be trying their best this year. They have got a good and experienced captain in the form of Iqbal Abdulla. Therefore, he'll be leading the side this year.
Likewise, last season, Star Sports 2 and Star Sports 2 HD will be live streaming the matches. Online live streaming will be available on the Disney+ Hotstar app. Apart from that, you can always check the live score of every match from our website.
Specifically, in this article, we will be discussing Uttarakhand Syed Mushtaq Ali Trophy team 2021. Moreover, their complete players list will be provided at the end.
Uttarakhand Syed Mushtaq Ali Trophy Team 2021
In the first place, let's check out the group draw of Uttarakhand cricket team squad. Syed Mushtaq Ali trophy team Uttarakhand are in group C. Alongside them, there's Maharashtra, Chhattisgarh, Himachal Pradesh, and the two, two-time champions, Baroda and Gujarat, respectively.
Uttarakhand will play their first match on the first day of the tournament itself, I.E., on 10th of January. They will go up against Baroda, at the Reliance Stadium in Vadodara. You can go through the complete schedule on our website.
In order to qualify for the knockouts, Uttarakhand cricket team squad needs to clinch at least one of the top two spots in their group. All the top 2 teams from each group will qualify for the knockouts. The knockout phase will begin from 26th of January. Motera Stadium in Hyderabad will host all the finals.
Uttarakhand Syed Mushtaq Ali Trophy Players List
As mentioned earlier, Iqbal Abdulla will be leading Syed Mushtaq Ali Trophy team Uttarakhand. The Indian all-rounder has played over 90 T20 matches, and has a ton of experience. He has been a part of multiple IPL teams over the years as well.
Besides Abdullah, there are many other domestic cricketers in the Uttarakhand cricket team squad as well. They will start the tournament as underdogs, but they shouldn't be taken lightly.
Following is the complete Uttarakhand Syed Mushtaq Ali Trophy players list, along with their playing roles.
Iqbal Abdulla (Captain/All-rounder)
Ashish Chaudhary (Leg-break)
Avneesh Sudha (Right-hand bat)
Himanshu Bisht (Leg-break)
Jay Bista (Right-hand bat)
Kunal Chandela (Right-hand bat)
Dhanraj Sharma (Right-arm medium)
Samad Fallah (Left-arm medium)
Girish Rauturi (Right-arm medium)
Gaurav Singh (Right-arm medium-fast)
Karn Kaushal (Right-arm off-break)
Akash Madhwal (Right-arm medium-fast)
Mayank Mishra (Slow left-arm orthodox)
Dikshanshu Negi (All-rounder)
Piyush Joshi (Right-hand bat)
Saurabh Rawat (Wicket-keeper batsman)
Arya Sethi (Right-hand bat)
Vijay Sharma (Right-hand bat)
Agrim Tiwari (Right-arm medium/Standby player)