Syed Mushtaq Ali Trophy is a yearly domestic T20 tournament of India. Unfortunately, it couldn't be played in 2020 due to the coronavirus lockdown. Nonetheless, BCCI has assessed the situation now, and has given the green signal for the competition to be carried out. So, as a result, the tournament will be played from 10th to 31st of January, 2021. Karnataka will be once again looking to defend their title, likewise, last time.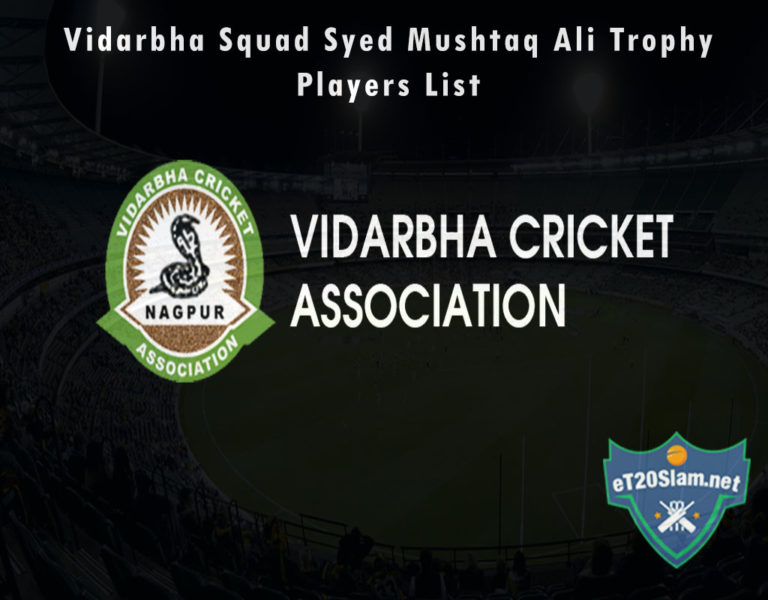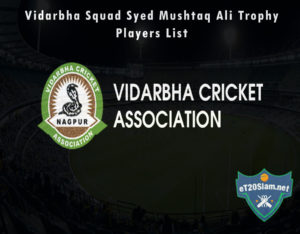 Eventually, Syed Mushtaq Ali Trophy team Vidarbha is one of the teams that are yet to win the championship. Vidarbha cricket team squad have neither qualified nor won any final of Syed Mushtaq Ali Trophy. But, on the positive side of things, this could be the year they were looking for. They've got a compact squad this year, and can definitely rise up to the occasion.
The live streaming of Syed Mushtaq Ali trophy will be available on Star Sports Network. Online streaming fans have got the services of the Disney+ Hotstar app. Furthermore, fans can always keep themselves up-to-date with the live score of every match from our website.
In the meantime, we will discuss Vidarbha Syed Mushtaq Ali Trophy team 2021 in detail, in this article. Moreover, their complete players' list will be provided at the end.
Vidarbha Syed Mushtaq Ali Trophy Team 2021
Chiefly, if we look at the group draw of Vidarbha cricket team squad, then they are in group D. Along with them, there's Goa, Madhya Pradesh, Rajasthan, Saurashtra and Services. Vidarbha will play their first match on 11th of January. They will go up against Rajasthan at the Emerald High School Ground, Indore.
In order to qualify for the quarterfinals, Syed Mushtaq Ali Trophy team Vidarbha has to finish either at the top spot in their group or at the 2nd one. Albeit Vidarbha cricket team squad doesn't look the strongest team in the competition, but they definitely have the strength to upset anyone.
The knockouts will start from 26th of January, with the quarterfinals. Afterward, semis and the grand-final will follow. Motera Stadium in Hyderabad will host all the matches.
Vidarbha Syed Mushtaq Ali Trophy Players List
In brief, Ganesh Satish is the appointed captain of Vidarbha cricket team squad. Vidarbha isn't the most fearsome team, but they can surely turn the tables in the long run. They have some quality domestic players like AkshayKarnewar, Lalit Yadav and more.
All in all, Vidarbha has got the surprise element, and are very much capable of qualifying for the knockouts.
Following is the complete Vidarbha Syed Mushtaq Ali Trophy players list, along with their playing roles.
Ganesh Satish (Captain/Right-hand bat)
NachiketBhute (All-rounder)
Mohit Kale (Right-hand bat)
AkshayKarnewar (Bowling all-rounder)
Lalit Yadav (Right-arm medium-fast)
Darshan Narkande (Right-arm fast-medium)
Rushabh Rathod (Right-hand bat)
Yash Rathod (All-rounder)
Jitesh Sharma (Wicket-keeper batsman)
Atharva Taide (Left-hand bat)
Yash Thakur (Right-arm medium)
AkshayWadkar (Wicket-keeper batsman)
AkshayWakhare (Right-arm offbreak)
ApoorvWankhade (Right-hand bat)
SiddeshWath (Wicket-keeper batsman)